Car Dealer issue 164 is available now and it's chock-a-block with news, views, interviews, reviews and more…
Here's a taster of what's in the latest edition brought to you by the Car Dealer team…
Interview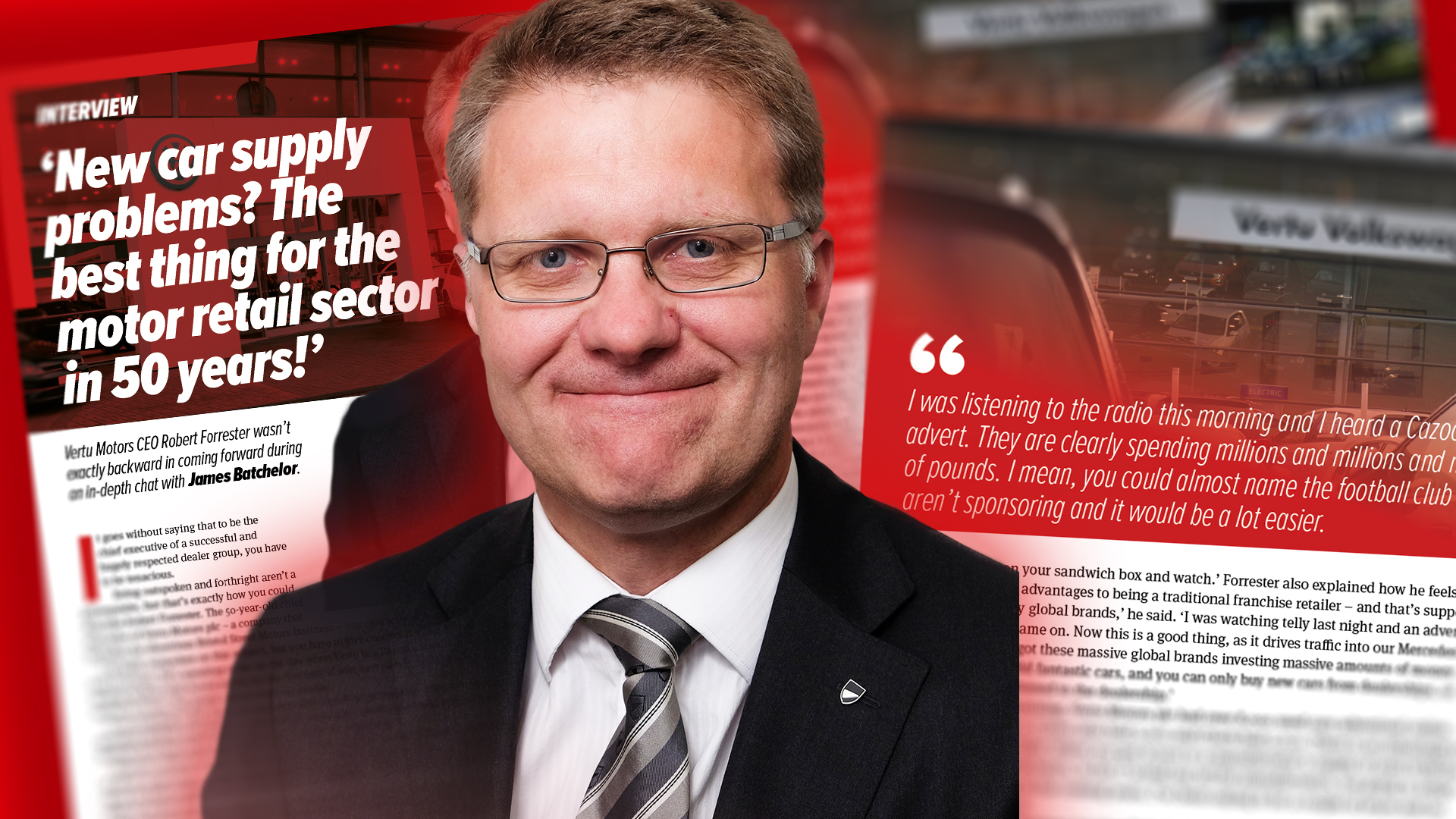 Vertu Motors chief executive Robert Forrester is characteristically forthright. Thought the shortage of new cars was a problem? He certainly doesn't! Find out why, plus discover his thoughts on topics such as online retailing.

Car Dealer Power 2021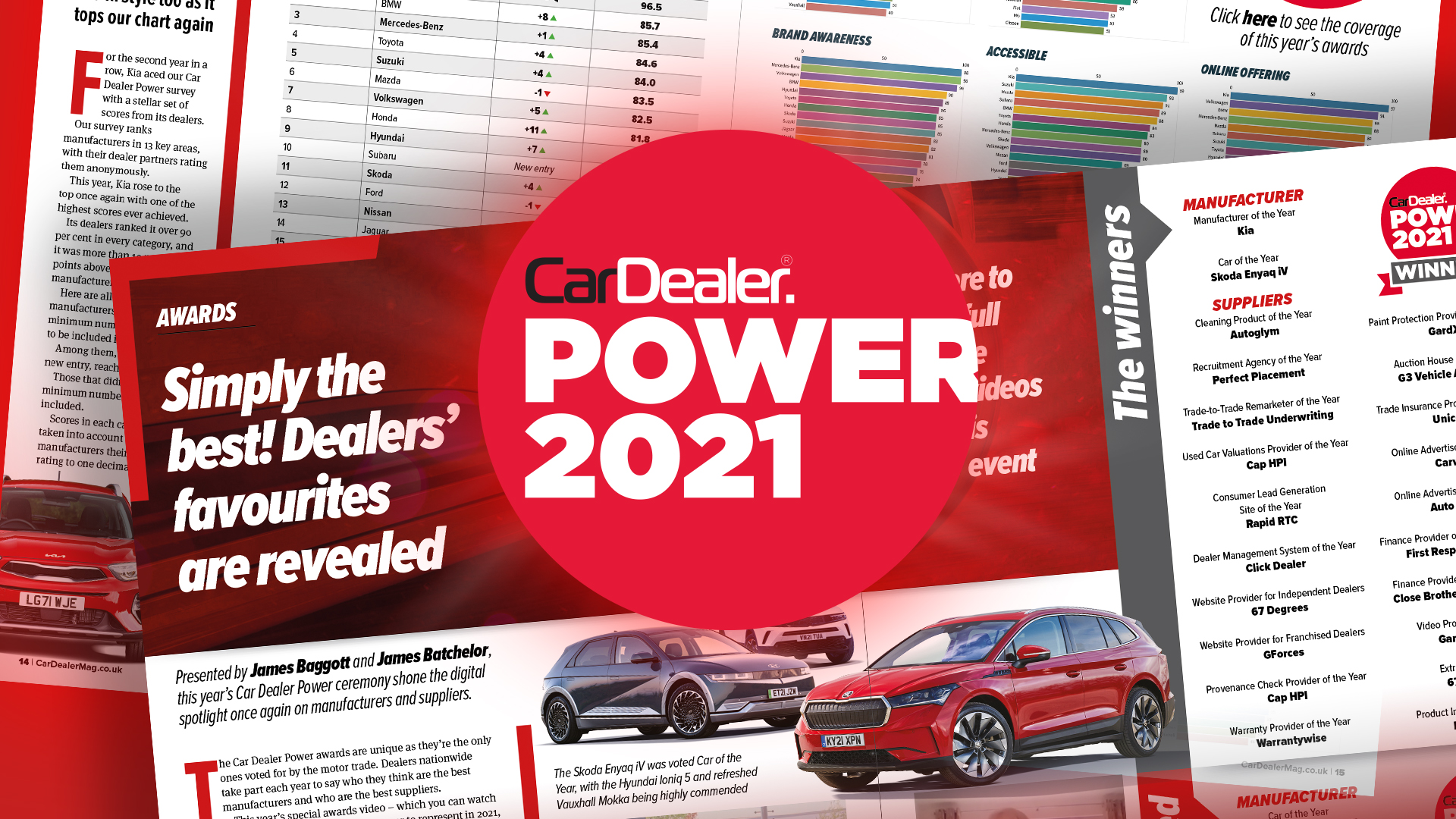 The winners and those who were highly commended were announced in a special Car Dealer broadcast on Wednesday, October 13 and you can read all about them in our special four-page spread.
Car Dealer Used Car Awards 2021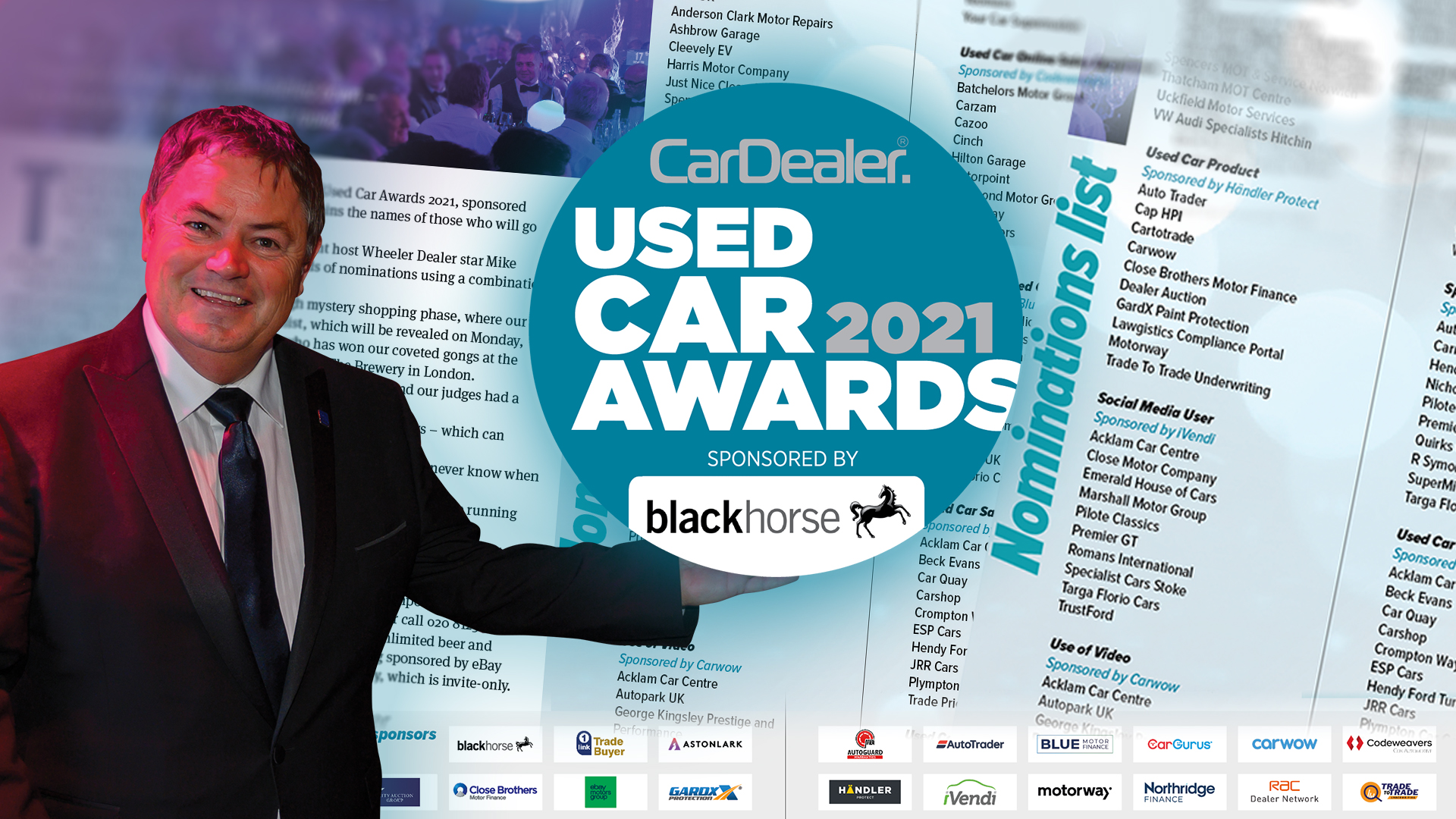 Hot on the heels of Car Dealer Power comes this year's Used Car Awards – the gold standard for this backbone of the industry.
The nominations list is now out. Did you make the cut? Find out here.
These are the ones who will be facing our mystery shoppers in the next phase of the battle for our coveted trophies, with the shortlist due out on Monday, October 25 and the grand ceremony, hosted by Mike Brewer, poised to take place at The Brewery in London on Monday, November 29.

Investigations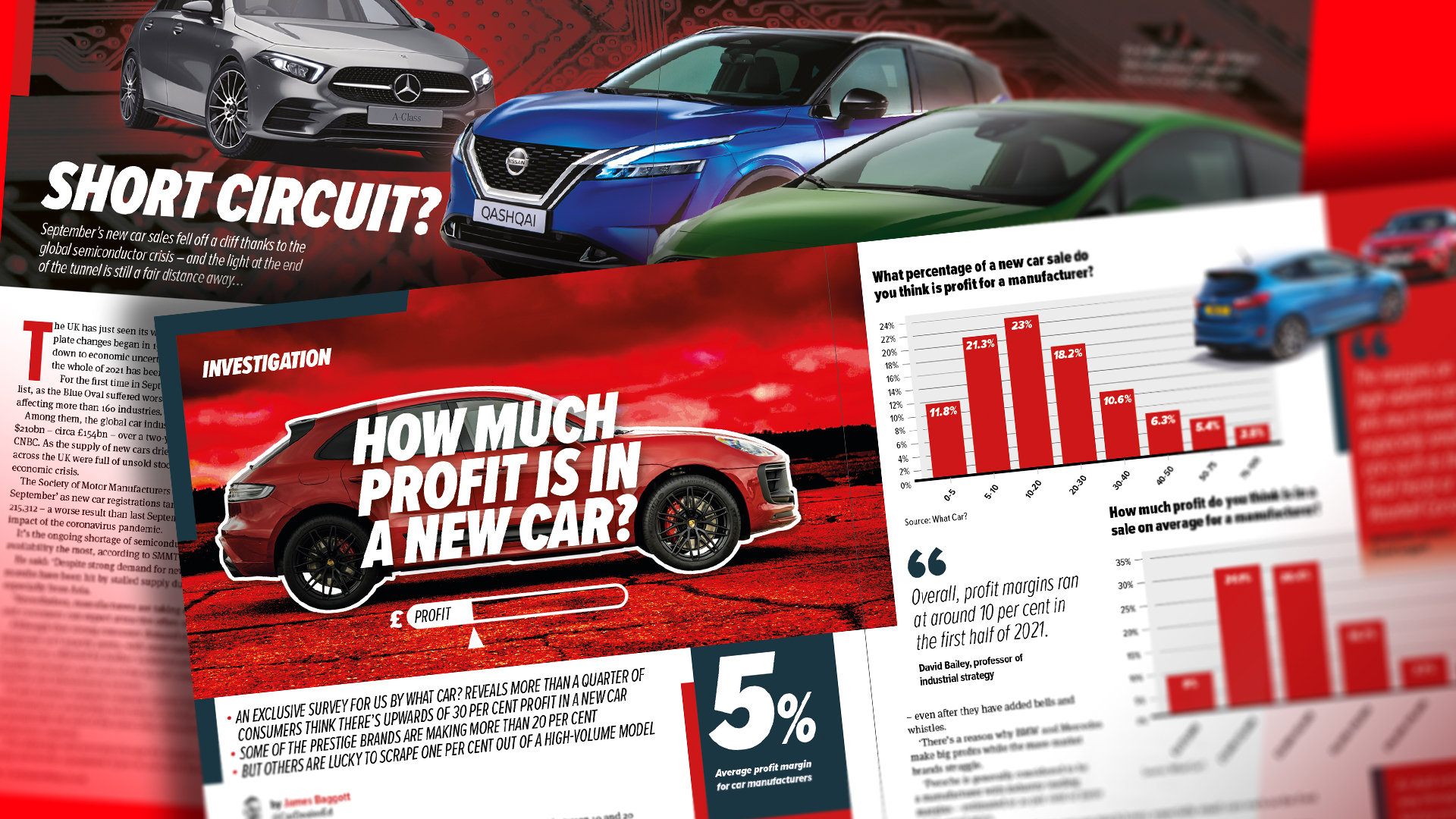 How much does Joe Public think manufacturers make on new cars? Our exclusive survey has some surprising answers.
We also talk to experts about the semiconductor crisis and they tell us when they think it might end.
Features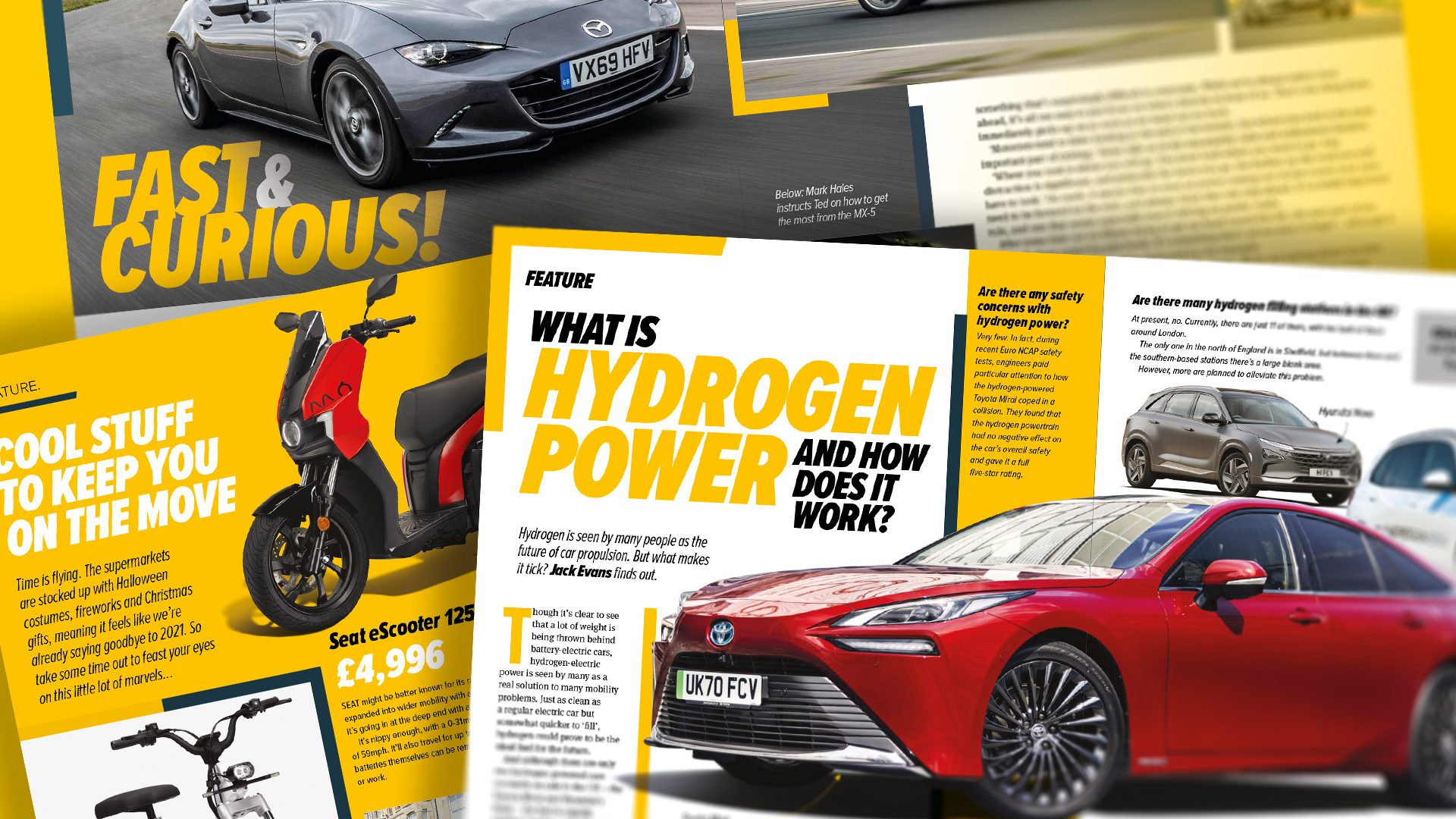 Ted Welford gets to grips with safer track driving – skills that are transferable to everyday motoring.
With attention heavily focused on EVs, it's easy to forget there's another clean fuel out there – and one whose cars are quicker to fill than electric vehicles are to charge. We're talking hydrogen power, and you can find out more about it here.
We also take our regular look at the latest cool items on which to spend your money.
Forecourt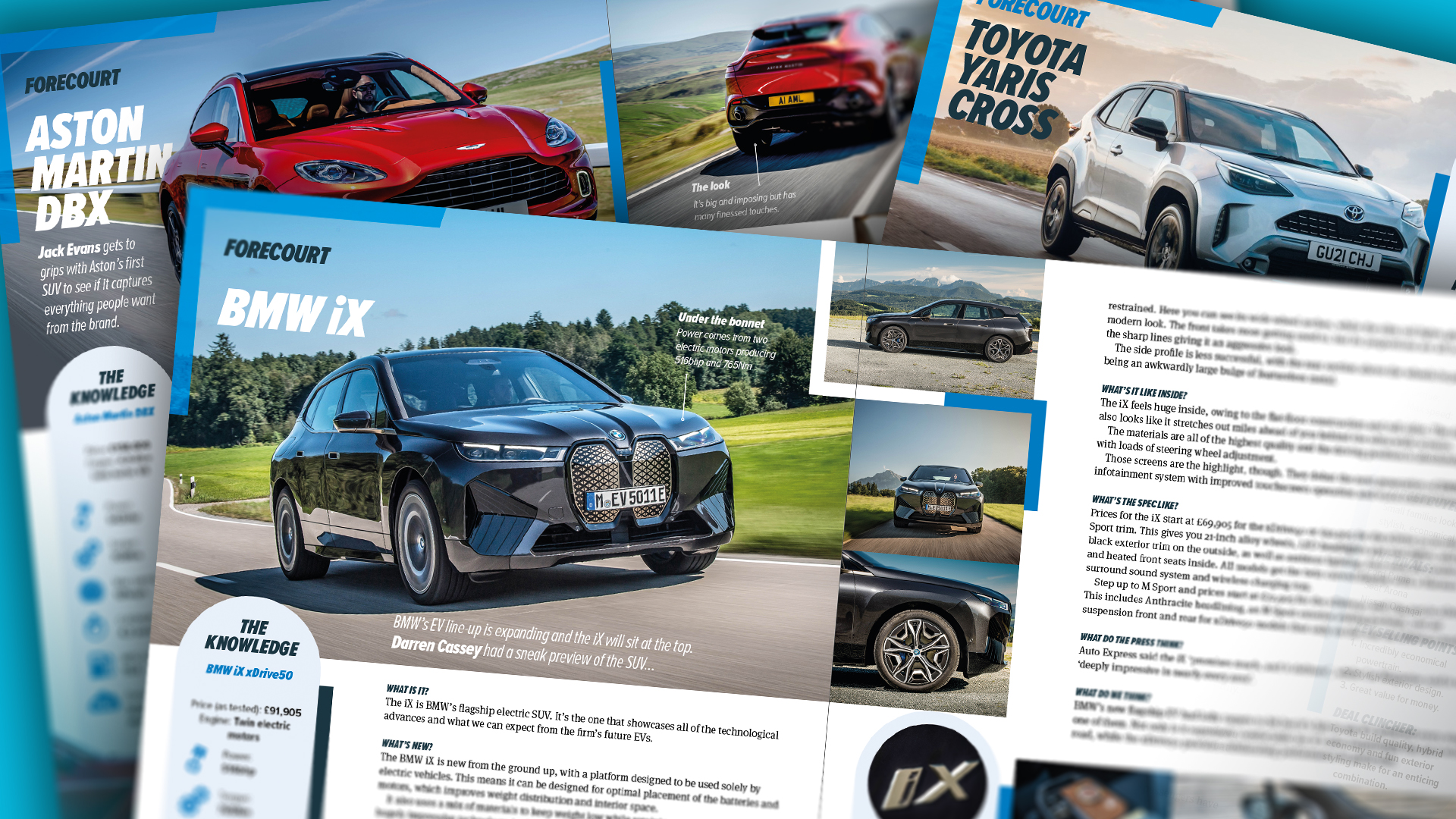 Motoring writers Jack Evans and Darren Cassey were out and about this month in Aston Martin's first SUV – the DBX – as well as Toyota's Yaris crossover plus our cover star the BMW iX.
Their verdicts? Our Forecourt section reveals all!
Columns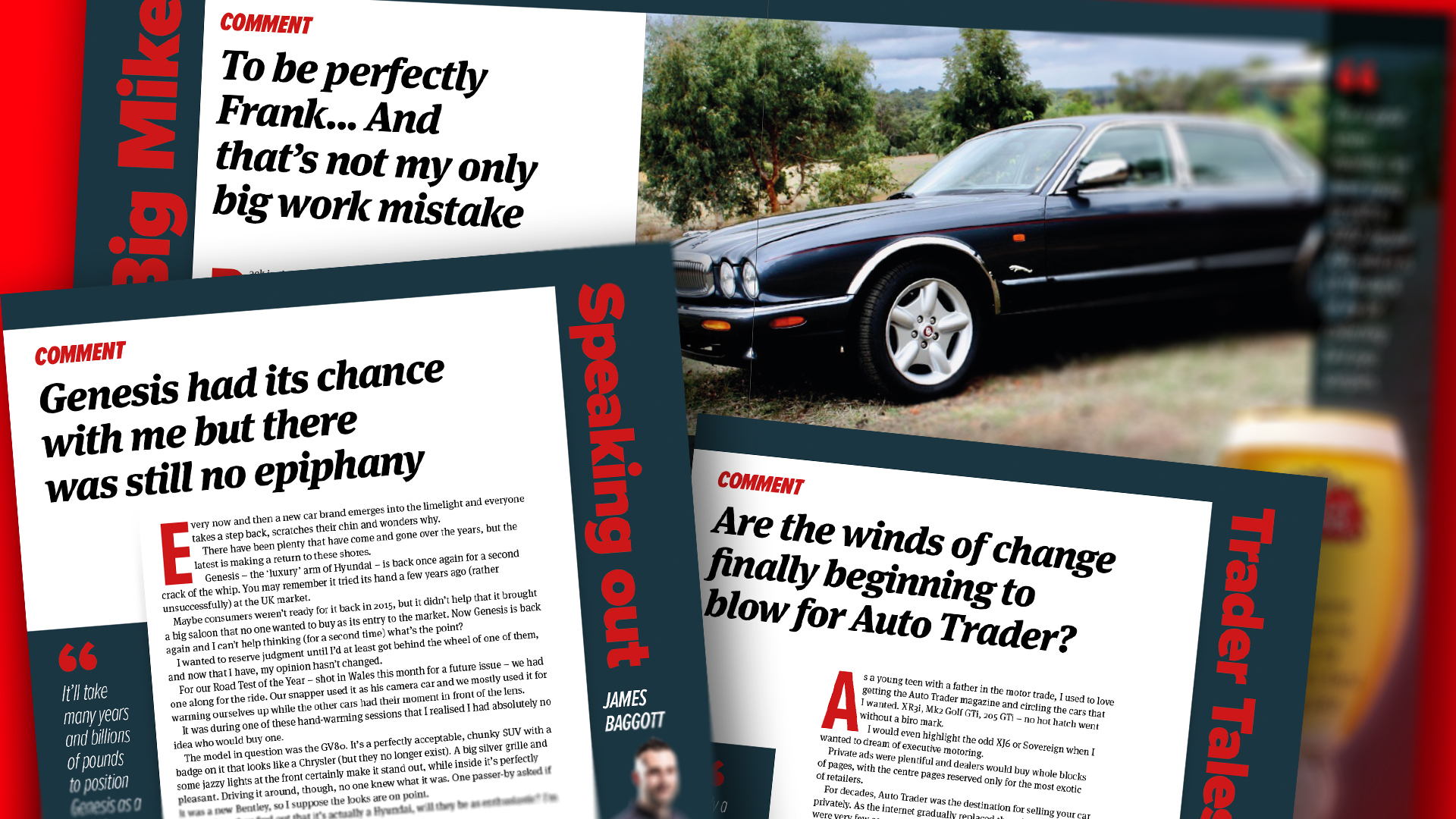 Our columnists bring their unique and refreshing take on different automotive matters:
Car Dealer founder James Baggott was sceptical about Hyundai's luxury brand Genesis first time round – and now he's tried one out, he hasn't changed his opinion
Big Mike comes clean about mistakes that have cost him dearly
Meanwhile, automotive retail consultant James Litton thinks his prediction about Auto Trader is finally coming to pass – it's just taken a bit longer than expected…
Round-ups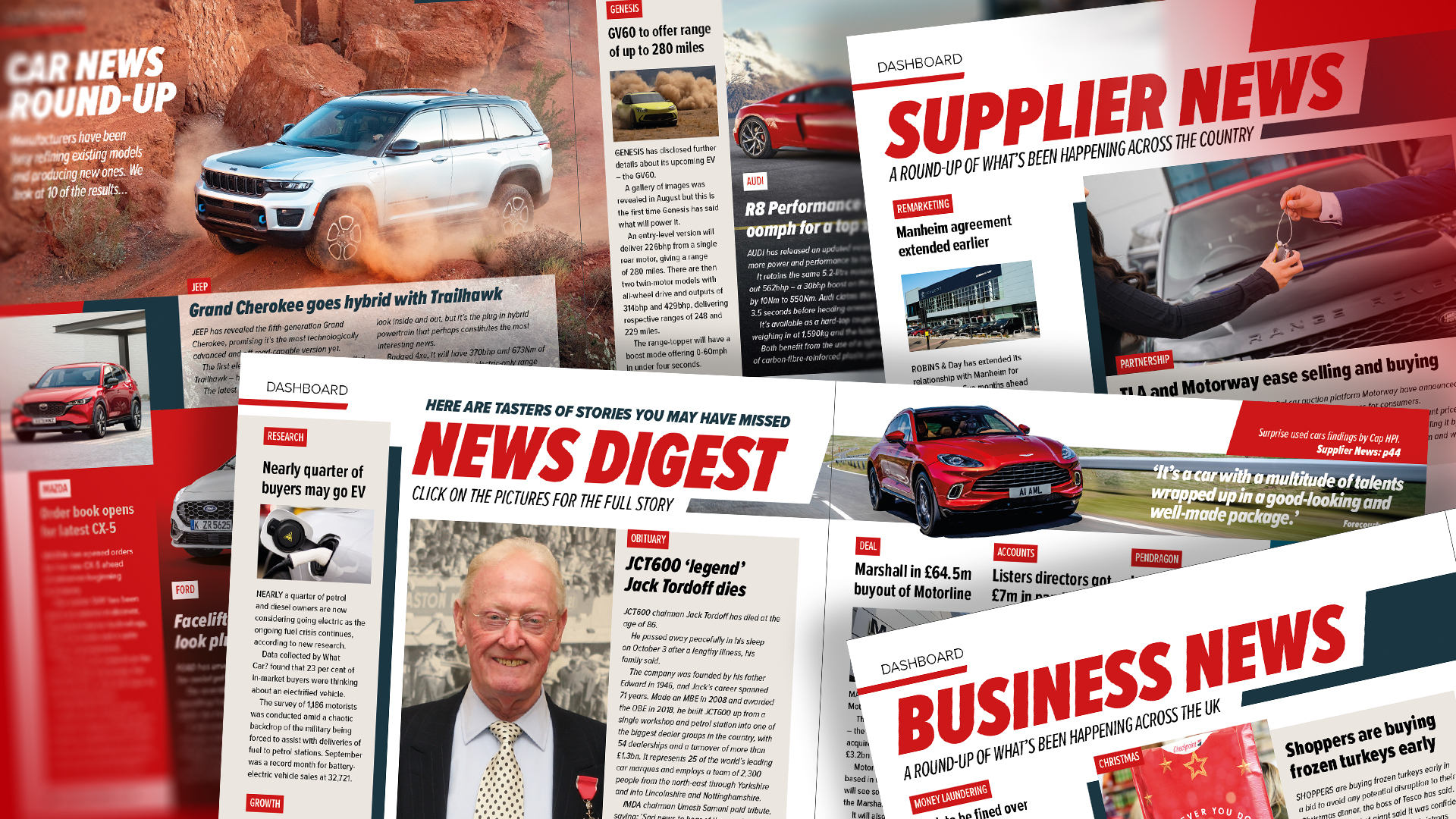 As always, our four-page news digest brings our busy readers cut-down versions of automotive stories, but they can also be read in full just by clicking on them!
There are business and supplier updates as well, plus the latest from manufacturers.
Don't forget, we also have the insightful finance section as well as thoughts and opinions from dealers in our Feedback spread.
This is all just a taste of what's in the 62-page edition, which is out now and available to read and download for free via Issuu.
How to read the magazine
The easiest way to access it all is by clicking on the digital magazine at the top of this page.
For a quick video on how simple it is to read Car Dealer online, click below:
Want to read on your mobile device? It's also viewable in the Issuu app, both for iOS and Android. Switch your notifications on and you'll get an alert every time a new magazine is published.
Want to make sure you're kept informed about new magazines being published? Subscribe to our email newsletter and you'll be contacted as soon as each issue is released.
And for daily breaking news updates, join our WhatsApp group to get them sent straight to your phone. Email us via the website here to get a link to join.