In this sponsored Car Dealer Clinic column, The WMS Group looks at how demand for warranties has been changing
WITH changes in vehicle technology, the fact that consumers are increasingly turning to digital channels, and the ongoing uncertainty that surrounds the UK's relationship with the EU, times are somewhat uncertain.
As a result, margins are under pressure, but 2019 has already shown that those dealerships that have risen to these challenges are benefiting, whilst the rest play catch-up.


Car buyers will always demand a warranty solution that means that they are properly covered, but in 2019 we have noticed that customers are demanding longer periods of warranty cover, with sales of warranties over three years increasing significantly.
The WMS Group believes that the best way a dealer can secure warranty upsales is to introduce them early in the sales process, preferably at the first encounter. Educating the customer of the benefits and the protection provided is key to gaining a sale.
Dealerships should look to be innovative when supplying warranty products to the discerning car buyer, but the initial building of trust between customer and dealer is of the utmost importance. Direct contact with the customer is key.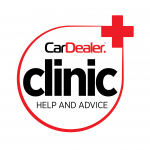 Lastly, present a clear overview document explaining what the warranty does and does not cover, removing any 'grey areas' should a claim ever be made.

Email: [email protected]
Phone: 01844 293810
Website: www.wmsgroup.co.uk