The Mazda CX-5 is currently the UK's fastest-selling used car, new data shows, while Subaru's Forester is the slowest.
Auto Trader's Fastest Selling Index shows the Mazda CX-5 – 2016-registered diesel manual models – takes on average just 24 days to sell.
The Index tracks the potential speed at which used cars will sell based on live supply and demand in the market.

It's the second time this year the CX-5 has been the fastest-seller after topping the chart in August, and the seventh time it's been within the top three.
With the exception of the Peugeot RCZ (2014, petrol – manual), which is the UK's second fastest-selling car, the current top ten is made up of SUVs and MPVs.
Auto Trader says SUVs are currently the most in demand body type, increasing 20.4 per cent year-on-year.
Meanwhile, the Subaru Forester – 2019-registered, petrol-hybrid automatic models – is the currently the slowest used car to sell.

The Forester is hanging around on dealer forecourts for 150 days on average.
The Japanese SUV is followed by the 2019 Lexus IS 300 (149 days) and the 2020 Mercedes-Benz C-Class (petrol, manual) at 147 days to sell.
The top 10 slowest sellers is made up of DS 3 Crossback, Kia XCeed and Mercedes-Benz GLB SUVs, Volkswagen Passat and Audi A4 saloons and Toyota Prius and Hyundai Ioniq plug-in hybrids.
Diesel prices rise due to short supply
Meanwhile, Auto Trader says demand in the used car market increased by 21.1 per cent last week compared with the same period last year.
Used diesels are on average leaving forecourts faster than any other fuel type.
Auto Trader says that while the level of demand for used diesels is not as strong as its petrol counterpart, there are far fewer in the market for consumers to choose from, with the level of diesel supply dropping 12.8 per cent on the same period last year.
It represents the steepest decline in supply of any fuel type.
As a result of this low supply used diesels are currently recording the highest level of retail price growth, with sticker prices increasing an average of 9.5 per cent year-on-year last week, marking 23 weeks of consecutive growth.
Commenting on the data, Auto Trader's director of commercial products, Karolina Edwards-Smajda, said: 'The latest findings of the Index highlight just how much of an impact the supply and demand dynamics can have on all aspects of the market.
'In the current retail landscape, it's absolutely critical for retailers to be aware of these fluctuations, to understand how it will affect their business, and to adapt their forecourt strategy accordingly, including stocking the right vehicles and pricing them correctly.
'Expertise and experience will always be invaluable, but with such unpredictability in the market, very few retailers can afford to operate on hunch alone.'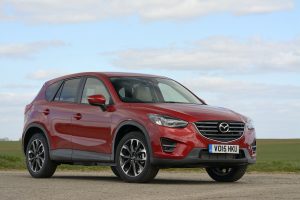 The fastest-selling used cars
2016 Mazda CX-5, diesel – manual, 24 days to sell
2014 Peugeot RCZ, petrol – manual, 24 days to sell
2014 Peugeot 2008, diesel – auto, 24 days to sell
2018 Mercedes-Benz V-Class, diesel – auto, 24 days to sell
2014 Kia Sorento, diesel – manual, 25 days to sell
2017 Mercedes-Benz V-Class, diesel – manual, 26 days to sell
2014 Mitsubishi Outlander, diesel – auto, 26 days to sell
2014 Kia Sorento, diesel – auto, 26 days to sell
2014 Mitsubishi Outlander, diesel – manual, 26 days to sell
2016 Mazda CX-5, petrol – auto, 27 days to sell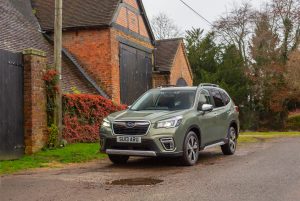 The slowest-selling used cars
2019 Subaru Forester, petrol hybrid – auto, 150 days to sell
2019 Lexus IS 300, petrol hybrid – auto, 149 days to sell
2020 Mercedes-Benz C-Class, petrol – manual, 147 days to sell
2019 DS 3 Crossback, diesel – manual, 147 days to sell
2020 Audi A4, diesel – auto, 144 days to sell
2019 Volkswagen Passat, plug-in hybrid – auto, 143 days to sell
2019 Toyota Prius, petrol plug-in hybrid – auto, 141 days to sell
2019 Kia XCeed, diesel – manual, 138 days to sell
2018 Hyundai Ioniq, petrol plug-in hybrid – auto, 131 days to sell
2020 Mercedes-Benz GLB, diesel – auto, 125 days to sell