THE Paris Motor Show is one of the top automotive events of the year where manufacturers take the opportunity to show off their latest models and get our imaginations running wild with concepts. Here's our pick of the new cars that should be on any car dealer's radar.
Honda Civic Type R
It has been a long time coming and Honda are showing of their latest red-badged concept at Paris. Boasting a 2.0-litre turbo engine that can produce more than 276bhp, it's a performance car for the road and would make any boy racer weak at the knees. Now we're begging them to put it into production!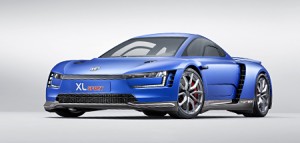 Volkswagen XL Sport
Arguably the most exciting car we've seen at the Paris Motor Show yet, Volkswagen has teamed up with Ducati to create the XL Sport. This VW concept is powered by a V2 Ducati engine and it's been monopolising the limelight with its striking looks.
Ford S-MAX
The new Ford S-MAX people carrier claims to offer the same enjoyable, refined driving experience of the outgoing model but with improved technology and quality. The premium S-MAX Vignale will also be on show. Ford will be premiering the much-anticipated 'Vignale Lounge' design for the special dealerships where these luxury cars will be sold.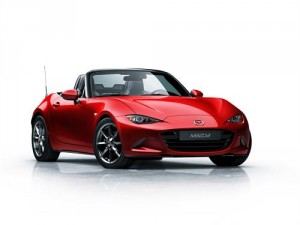 Mazda MX-5
The iconic two-seater roadster has been reborn with shining reviews. Today we're getting up close to one of the most hyped cars of the year and seeing if it lives up to the reputation of it's big brother.
Volvo XC90
You might have noticed we've been quite excited about this one. The car that has transformed Volvo into a luxury car brand and it's on show to the public for the first time in Paris and preparing to shake up the likes of Land Rover with its long-wheelbase model.