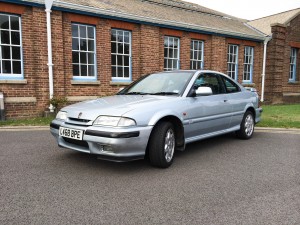 THIS month we should probably retitle this feature 'Trading Down'. Circumstances have worked against us and as a result we lost money on the first of the A6s we mentioned last month.
Ebay has provided me with more than a few time-wasters recently so we reverted back to AutoTrader, and although things are slow, it did find us a taker for the A6 Allroad. But, as our tracker on the right shows, I ended up having to take a net loss of £100 in the process of shifting it.
Now I'm afraid it's time for a bit of a rant. I've been utilising a number of online trade portals in my search for some relevant stock recently and I have to be honest, I've been burned – badly. Tyre-kickers are sometimes mocked but actually seeing a car for yourself is incredibly valuable.

Spending a few hours down at the auctions is always time well spent. Straight away you can tell a good car from a bit of a dog. Two vehicles might look the same on paper, in terms of their respective service histories, the number of owners they have had and so on, but that's where it ends.
We all know that the advent of online sales has opened up a lot more stock, but buying cars from the other end of the country means you are reliant on what you're told.
One specific online trade auction site allied to a large dealer group states that its cars are not mechanically checked, which seems to be a great get-out.
Surely we shouldn't accept this caveat, but we seem to, as bidding on the site is very strong. The only way of making sure you don't get caught out is not to pay until you've seen the car, but this means travelling up to collect or sending a reliable plater.

However, most online auctions now demand payment within 24 hours. Of course, we may feel we have recourse, but trying to unwind a deal is almost impossible.
Our second Audi – bought from said franchise site – needed more than £500-worth of work doing. Not ideal! And a Qashqai bought two months ago has already set us back £2k with a list of maladies as long as my arm. It's just been abused and we're well out of pocket on it. So, I'm taking it on the chin myself and you won't see it on these pages.
On a more positive note, however, I've picked up something special: a Rover 220 Coupe, which you'll know as the Tomcat. Not only is this just a two-owner car with only 57,000 miles on the clock, it's completely original, with full history, all its books, every MOT and tax disc since new and, what's more, its first owner was Prince Charles!
It turns out this car was loaned to Charlie by Rover for the first year of its life, before being sold to a friend's grandmother. I picked it up for just £600. I remember these cars with great fondness and there aren't many out there now. I'm hoping this could make around £1,500, which should make up for this month's loss and boost our Great Ormond Street Hospital coffers.