THE coveted Car Dealer Used Car Awards in association with Black Horse are just around the corner and today we announce the finalists who have made it to the next round of judging.
The awards ceremony, to be held at The Brewery in London on November 28, is the highlight of the used car calendar and this year's event looks set to be the best yet. We can now reveal those who have made the cut to go into the final judging stages. Scroll down to see if your name or the name of your business is included.
The number of nominations and entries has far exceeded that of any previous year, making it tougher than ever to claim a prize. The most competitive category was the Used Car Dealer (under 50 cars) category with a huge 92 submissions.

The Best Customer Care award is also set to be fiercely fought for with 55 nominations.
The judging team has now undergone the verifying and initial mystery shopping stage. Those nominees were then scored on their performance during this and those who failed to respond were automatically disqualified.
The final judging stages are now being undertaken, which will lead to the compilation of shortlists, which will be published closer to the date of the ceremony. Then, on the night, the winner and two highly commended winners will be revealed in each category.
If you've made it into the list below, many congratulations from everyone at Car Dealer – and watch this space for the announcement of the shortlists!


Social Media User of the Year, sponsored by iVendi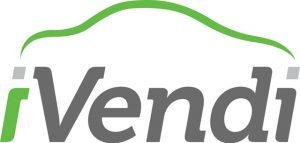 Alexanders Prestige
Big Cars Ltd
CarShop
Harwoods Group
Luscombe Suzuki
McCarthy Cars
Prestige Diesels
Redgate Lodge
Reed Autos
Romans International
Service & Repair Outlet of the Year, sponsored by the Independent Garage Association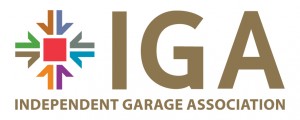 Brecon Motors
Cairnlea Garage
Crescent Motoring Services
Derby Servicesure Autocentre
DTM Diesel & Petrol Injection Specialists
Newmans Suzuki
Parker Motors, Tredegar
Thame Service Station
Best Dealership Use of Video
Big Cars Ltd
Dani Motors
Derby Trade Cars
Go Vauxhall
Luscombes Motors
McCarthy Cars
Prestige Diesels & Sports Ltd
Redgate Lodge
Used Car Product of the Year, sponsored by Smart Driver Club


360 For The Forecourt
Autoglym
Codeweavers
Cooper Solutions
Dealer-Auction
iVendi
Plan Insurance
RAC Warranty
Safe & Sound Car Warranty
Wizzle
Dealer Used Car website of the Year, sponsored by Car Gurus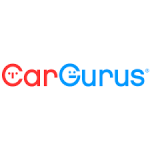 Alexanders Prestige
Go Vauxhall
Harwoods Group
Jennings Ford
Johnsons Volkswagen
Motorline
Quirks Car Company
Redrose Cars Ltd
Saxton 4×4
Silverwood

Manufacturer Used car Scheme of the Year, sponsored by Progress Recruitment
Ford
Kia
Mazda
Nissan
Peugeot
Vauxhall
Volkswagen
Manufacturer Used Car website of the year, sponsored by Codeweavers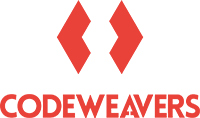 Audi
Ford
Kia
Mazda
Nissan
Vauxhall
Newcomer Dealership of the year, sponsored by Subaru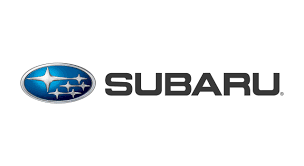 Blakedown Car Company
Dani Motors
Noble Cars
NRJ Motor Company Ltd
Red Rose Cars
Supermini UK
Whitethor Cars
Specialist Used Car Dealership of the year, sponsored by AutoVolo


Alexanders Prestige
DW Leisure
George Kingsley Prestige
Harvey Cooper Cars
Lewis James Prestige
Midgley Motor Cars
Prestige Diesels & Sports Ltd
Quirks car Company
Redline Specialist
Romans International
Used car Sales team of the year, sponsored by AA Cars
Brecon Motors
Dani Motors
Go Vauxhall, Crawley
Prestige Diesels & Sports Ltd
Thame Service Station
Western VW, Edinburgh
Used Car Dealer Principal of the year, sponsored by WMS
Ben Newton – Windsor Vehicle Leasing
Billy Watson – John Stuart Motor Company Ltd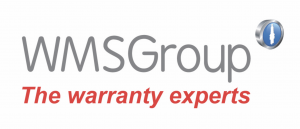 Bob Quirk – Go Vauxhall, Chislehurst
Brett Duke – Fine Cars Ltd
Dani Mikhail – Dani Motors Ltd
James Holland – The Car Specialist
Mariyami Ferreira – Dani Motors Ltd
Martin Newbold – Polesworth Garage Ltd
Nick Jessop – Graypaul Ferrari Nottingham
Peter Waddell – Big Motoring World
Richard Newbold – Listers Worcester
Sean Cantillon – Geoff Cox Car Sales
Will Blackshaw – Blackshaws

Best Used Car Customer Care, sponsored by First Response
Cargiant
CarShop
Go Vauxhall, Edenbridge
John Darke Ltd
Lewis James Prestige
Quirks Car Company
Springfield Autocare & Car Sales
The Car Specialists
Used Car Supermarket of the Year, sponsored by GardX
Cargiant
CarShop
I&K Motors Ltd
Imperial Cars
Motor Depot
Used Car Dealership of the Year (under 50 vehicles), sponsored by Blackhorse
Alexanders Prestige
Devonshire Motors
Prestige Diesels & Sports Ltd
Springfield Autocare & Car Sales
Specialist Cars of Stoke
St Albans Car Centre
SuperMini UK Ltd
Waterfront Cars
Your Best Car
Used Car Dealership of the Year (51 to 100 cars), sponsored by Blackhorse
A&M Car Sales
Ask Motors
Blade Volkswagen Gloucester
Bob Davies Car Sales
Jim Reid Vehicle Sales
Luscombe Motors
Midgley Motor Cars
Quirks Car Company
Trade Price Cars
Wrights Motors
Used Car Dealership of the Year (over 100 cars), sponsored by Blackhorse
Carbase
Future Vehicle Solutions
John Stuart Car Company
Reed Autos
Research Garage
Used Cars of Bristol
Used Car Dealer Group, sponsored by Blackhorse
Arnold Clark

Harwoods
Hendy Group
Sinclair Group
Snows Group
Also to be announced on the night:
Dealer's Dealer of the Year, sponsored by Plan Insurance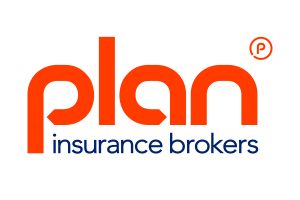 Used Small Car of the Year, sponsored by Auto Trader
Used Mid Sized Car of the Year, sponsored by Auto Trader
Used Executive Car of the Year, sponsored by Auto Trader
Used Sports Car of the Year, sponsored by Auto Trader
Used SUV of the Year, sponsored by Auto Trader
Used Car of the Year, sponsored by AutoVolo 


Outstanding Achievement of the Year, sponsored by Warranties 2000