THE entire way diesel vehicle emissions are tested in Europe is not fit for purpose and is open for abuse.
That's the opinion of Brussels-based Transport & Environment – an organisation which helped open the can of worms in the States and now believes the VW scandal is just the 'tip of the iceberg'.
Spokesman Greg Archer said: 'The VW scandal in the US, and what will follow in Europe as more evidence emerges, demonstrates the entire system of testing vehicles is not fit for purpose.'

Transport & Environment says the European system for testing is less independent than that used by the US authorities, and is open to manipulation.
'In Europe carmakers pay certified testing organisations to perform tests in the carmakers' own laboratories,' added Archer.
'The tests are overseen by National Type Approval Authorities (in the UK the Vehicle Certification Agency). But carmakers shop for the best deal from agencies across Europe and directly pay for their services.
'The job of the engineer overseeing the test is ultimately dependent on the next contract from the carmaker.'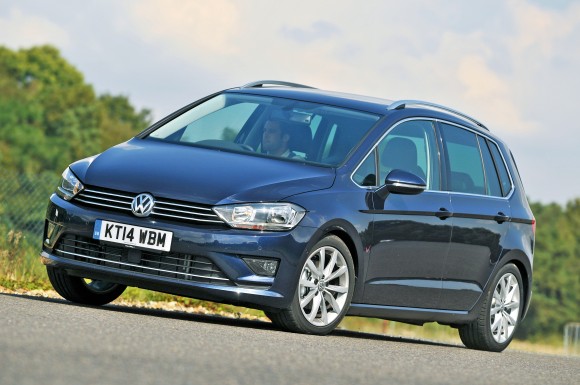 And the problem will be even bigger in Europe where diesel cars are far more popular – 7.5m of the 10m diesel cars sold globally last year were in Europe. And since 2009 – when VW began using the cheat device – more than 40m diesel cars have been sold in Europe, a sixth of all cars on the road today.
Transport & Environment says the tricks European carmakers use to get around the tests have led to official fuel economy figures and those achieved by the average driver differ by up to 40 per cent. And the organisation says that for new diesel cars nitrogen oxide emissions are typically five times higher on the road than the allowed limit with just one in 10 meeting the required level on the road.
The organisation added: 'For some models the gap is so large T&E suspects that the car is able to detect when it is tested using a "defeat device" and artificially lowers emissions during the test.
'For example a diesel Audi A8 tested in Europe produced nitrogen oxide emissions 21.9 times over the legal limit on the road; a BMW X3 diesel was 9.9 times over the limit on the road; a Vauxhall Zafira Tourer, 9.5 times; and Citroen C4 Picasso 5.1 times. All these vehicles passed the laboratory test.
'The scandal of VW using defeat devices in the US is just the tip of the iceberg and the European Commission needs to get a grip on the problem.'
Read more on the T&E website here.
MORE ON VW SCANDAL
Biggest UK lawsuit could be on the cards
Chief executive 'could lose his job'