VOLKSWAGEN and Audi could be facing a major credibility crisis in the UK market after the revelation that the company deliberately fixed emissions software fitted to some of its vehicles in the US, says Glass's.
Models including the Audi A3, Volkswagen Jetta, Beetle, Golf and Passat were all fitted with software that was deliberately designed to cheat US emissions tests.
Rupert Pontin, head of valuations at Glass's, said: 'Our understanding is that VW have admitted that the accusations made against them are true, although we don't yet know whether similar "fixes" affect UK models.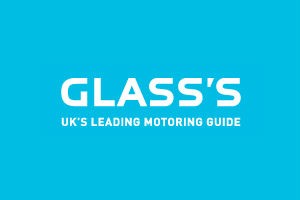 'Whatever the final truth, this is potentially very damaging for the Audi and Volkswagen brands. Essentially, the company has deliberately set out to mislead legislators and customers.
'If you are a fleet or private motorist who has chosen a VW or Audi, with the emissions performance of that vehicle being a major benefit, then you are going to feel cheated. No question.
'Exactly how this plays out is very difficult to predict but it could affect the used values of Audis and VWs. These are brands built on decades of credibility and that credibility has been badly damaged.'
Pontin added that it did not help that Volkswagens and Audis had, in the view of Glass's, started to reach a saturation point in the UK market in recent years.

'Our view has been for a while that Volkswagen sells too many cars for a semi-prestige brand and Audi too many for a prestige one. The volumes are large enough that they are creating downward pressure on RVs.
'The emissions scandal is obviously not going to help this situation. If buyers lose trust in the brands, then there is inevitably less demand and values suffer.'
Meanwhile, the Transport & Environment campaign group said millions of UK cars faced being recalled in the wake of the scandal, claiming there was strong evidence that the devices used to fiddle test data in the USA  were also used by manufacturers in Europe.
But Mike Hawes, chief executive of the SMMT, said it was probably a one-off case.
'The EU operates a fundamentally different system to the US, with all European tests performed in strict conditions as required by EU law and witnessed by a government-appointed independent approval agency,' he said.
'There is no evidence that manufacturers cheat the cycle. Vehicles are removed from the production line randomly and must be standard production models, certified by the relevant authority – the UK body being the Vehicle Certification Agency, which is responsible to the Department for Transport.
'The industry acknowledges, however, that the current test method is outdated and is seeking agreement from the European Commission for a new emissions test that embraces new testing technologies and is more representative of on-road conditions.'
MORE ON VW SCANDAL
Biggest UK lawsuit could be on the cards
VW diesel scandal 'just tip of iceberg'
Chief executive 'could lose his job'