YOUR dealership works hard – so if you reckon you're the best, why not be recognised for it?
Car Dealer Magazine's Used Car Awards is the biggest event of its type in the automotive industry and our trophies are highly prized. They're the sign of confidence to show customers that you are totally trustworthy.
In the run-up to this year's event, which has 20 categories, last year's winners are telling us what it meant to them to win.

The trophy for Used Car Dealership of the Year (Over 100 Vehicles) – a category sponsored by Black Horse – was scooped by Derby-based Caralot, and Nick Donald, one of the dealership's directors, told us: 'To say that winning the award for best dealership for over 100 cars was very emotional would be an understatement.

'To be on stage with some of the biggest people in the industry was incredible and very humbling. And to be recognised by our peers, well, I can only compare it to when Ed Sheeran sang a Stevie Wonder song in front of Stevie Wonder earlier this year at the Grammys.'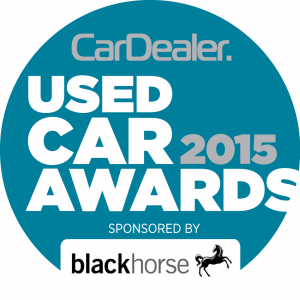 Caralot has just celebrated its fifth birthday and been smashing sales records since winning the award, which has pride of place in the reception area. 'It makes us incredibly proud and is unrivalled in our life goals,' said Donald. 'For the industry to recognise us means everything to us.'
This year's awards, which have the hashtag #UCAwards, take place on November 30 at The Brewery in London, and the nominations deadline is October 22. The categories are listed here and you can make your nominations via this link.

A panel of judges headed by TV's Mike Brewer will draw up a shortlist, so make sure you include plenty of detail to help them decide whether or not you deserve to win.
Don't waste any time in getting your nominations in. We know how busy you are, but if you delay and forget then you've no chance at all of winning!
Tickets to the black-tie event can also be ordered via this link, with a variety of packages available.
MORE: Lookers buys Benfield Motor Group for £87.5m
MORE: Nissan announces £100m investment in UK production of second-generation Juke
MORE: Peter Vardy sees sharp acceleration in sales and profits
On SuperUnleaded.com: Ferrari takes on tree, tree wins