OUR prestigious Used Car Awards celebrate the many different areas of the used car industry – and that includes the exceptional work of service and repair departments. 
What makes our awards so special is that they come from the industry. You can't put a price on peer recognition, so you'll definitely want one of our awards in your trophy cabinet and a winner banner on your website.
So, are you a garage that excels in repairing and maintaining used cars? Do you think you're better than all the rest? Then don't hide your light under a bushel – make sure that you enter our awards for the opportunity to show the world that that's the case. Or do you know a garage that deserves to be recognised for their outstanding achievement? The same applies – make sure they're in with a chance of winning.

The Service and Repair Outlet of the Year category is being sponsored this year by the Independent Garage Association, and 
the event, which has the hashtag #UCAwards and is being hosted by TV's Wheeler Dealer himself, Mike Brewer, will be held at The Brewery in London on November 30 – the perfect opportunity for the office Christmas party!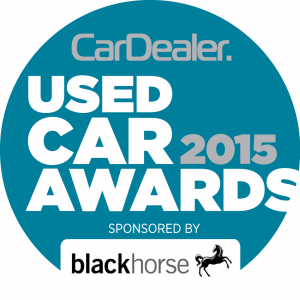 Nominations for the 20 categories in this year's Used Car Awards can be made very quickly and simply via this link – but make sure that you supply lots of detail about what makes you the best.
The deadline to submit your entries is October 22, and shortlists will then be drawn up by our judging panel, headed by Brewer. Don't delay and risk forgetting, because somebody else could be taking away that award when you knew it could have been you.
Tickets for the black-tie event can be ordered via the nominations link, as can top accommodation deals that we've negotiated for you. Alternatively, call the Car Dealer team on 023 9252 2434 to book. But hurry, as they all sold out very quickly last year, leaving some people very disappointed.

MORE: Dealership hit with £60,000-plus bill after all its car keys are stolen
MORE: New Consumer Rights Act stirs up industry
MORE: VW SCANDAL: Car supermarket slashes German vehicle prices
On SuperUnleaded.com: This carporn video is the best thing on YouTube right now