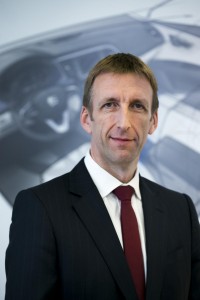 SEAT UK director Neil Williamson is leaving the company, to take up a senior international role with Volkswagen.
He will be replaced by Richard Harrison (pictured right) , who returns to Seat UK after a three-and-a-half year stint at Seat SA near Barcelona, where he has worked as group sales director for West Europe and more lately as the worldwide dealer network development director.
He first joined Seat UK in 2007 as head of sales operations, having previously worked in senior sales and marketing roles for Renault in the UK.

He said: 'I'm delighted to be returning home to Seat in the UK, where development of the brand has continued, taking us past the landmark two per cent market share milestone last year.
'With our strongest ever model line-up and a first SUV arriving in 2016, I am looking forward to working with the UK team and all of our dealer partners to continue the momentum.'
During the past two years, Williamson has overseen the most successful period in Seat UK's history, with market share and sales volume increasing.  Seat's 2014 market share was a company record 2.16 per cent, compared to 1.9 per cent in 2012, the year Williamson joined from Mercedes-Benz Retail Group.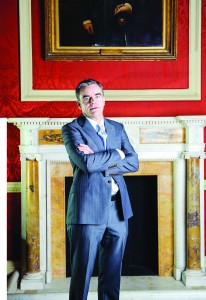 Williamson (pictured above) said: 'After two years at Seat UK, it's a very different landscape: a whole host of new models have come to market, with the launch of the new Leon – now a family of three – plus the Cupra and X-perience models.

'The "leonisation" of the brand has meant business profitability has improved and our network is seeing the rewards. The future for them is very positive, with a new-look CI refresh currently on roll-out to our dealers, and a great product pipeline.
'I wish Richard all the best in his new role, and am sure his time back in the UK will be tremendously successful. He has a fantastic team to work with and there are great plans ahead for the brand.'
Volkswagen Group UK managing director Paul Willis added: 'I'm delighted to welcome Richard back to the UK team. He will bring significant insight to our factory and international relationships, which will build on the recent achievements of the brand under Neil's tenure.
'I would like to congratulate Neil on his imminent move and thank him for leading Seat to its recent victories, achieving record sales and market share for Seat UK.'
MORE: Advertising on RAC Cars is now free for all dealers
MORE: Lookers reward their best-performing staff at glittering ceremony
MORE: Three manufacturers announce £1bn UK investment
On superunleaded.com – Piers Morgan's Advice For Clarkson Is Ridiculously Annoying