WOMEN in the Motor Industry – aka WITMI – has been an increasingly popular session at CDX every year, with more than 100 attendees.
The breakout session began in 2015 as one solely for women to discuss working in a male-dominated sector, but last year we opened it up to men too as a forum to raise the issues that still put women off working
for car dealerships.
It's been controversial, but as support for the session has increased we've recognised that it's an important issue that needs to be addressed.

For that reason, at CDX17 – taking place in five days' time on May 23 at The Wing, Silverstone – some of our WITMI panellists are also appearing on the Live Stage at 1.15pm to raise some of the discussion points that will be on the table afterwards during the breakout session in Hall 4 Lower.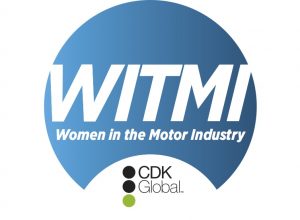 This year also marks the introduction of Woman of the Year, as we wanted to recognise those women working on the front line of car dealerships and give their colleagues an opportunity to show their appreciation.
Our winner will be making an appearance on the Live Stage during this slot and accepting her award. It'll also give us a chance to tell her exactly why her colleagues thought she deserved to win!
As with all our Live Stage panels, James Baggott and Rebecca Chaplin will be taking questions via the @CarDealerMag Twitter account. And if you can't make this session but want your point raised, you can still get in touch beforehand by tweeting us.

CDX has strengthened its position as the UK's largest and most important motor trade expo and conference ahead of this year's event.
Among the attractions, more than 100 leading industry suppliers representing 102 exciting brands will be exhibiting at the free-to-attend day-long event, keynote speakers from Google, Facebook, the SMMT and Twitter will be giving incisive presentations, plus there's a whole host of must-attend workshops designed to help motor trade professionals boost their businesses and profits.
And with just a few days to go before the doors open, a surge of online registrations for tickets looks set to push numbers well over 3,000 delegates. Can you afford not to be there while your competitors gain the advantage?
MORE: Now 2,500 delegates sign up for CDX – and we're all set for our best event yet!
MORE: Car manufacturer bosses to discuss the road ahead for sales at CDX17
MORE: The top 10 reasons you can't afford to miss our industry-leading event!
On SuperUnleaded.com: One Of The Weirdest Cars Money Can Buy