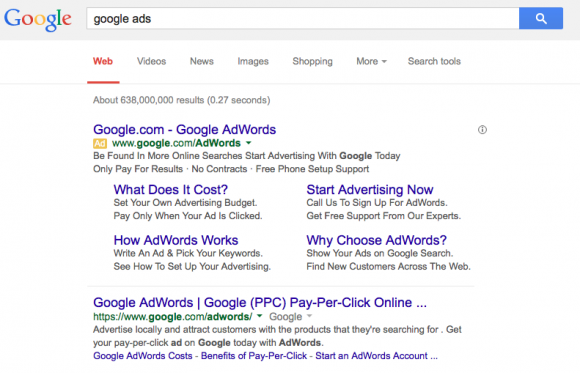 ONE of the world's leading online advertising experts has warned Russian cyber attackers are destroying car dealers' pay-per-click campaigns.
Unscrupulous rivals are targeting their enemies using a covert Russian company to deplete PPC campaign budgets using automated clicks.
Erik Radle, CEO of Texas-based Miller Ad Agency which advises dealers across America on where to place their advertising made the stark warning during a workshop at the NADA Convention & Expo in San Francisco.

'The company is instructed to target rival car dealers' adverts on search engines and the robot keeps clicking until the budget has been spent and the advert goes away,' he told NADA delegates, of which Car Dealer Magazine was one.
'Dealers need to be aware that this firm is out there and can do this. There isn't a dealer in this room that hasn't clicked on a rival's advert knowing that will cost them a few bucks, but this company is doing that on an industrial scale.'
Radle named the company responsible – but Car Dealer has chosen not to reveal its name in this story.
ADVICE
'My advice would be to be aware and take action to prevent it,' said the advertising expert.

'You can place a limit per hour on the amount spent on PPC and these bots will soon get bored and move on after that.
'Also tag your adverts from a geographic perspective – you know buyers are not going to be coming for Russia or outside of the States or wherever it is you are based so ensure your PPC is protected from that.'
Car Dealer is in San Francisco to report on the NADA conference and glean ideas for its own Car Dealer Conference & Automotive Expo which will be taking place at Silverstone on June 9.
Registration for the event is now open and tickets can be booked – for free – by clicking here.
Renault Dacia boss Ken Ramirez and Google's Scott Sinclair are already lined up as speakers for the event and the Car Dealer team is working on many more.
If you'd like to reserve an exhibitor place contact the team on (023) 9252 2434 or contact us via this website.
#NADA2015: More details about Car Dealer Conference & Automotive Expo
 #NADA2015: Blog from day two of our trip and we've arrived a *bit* early