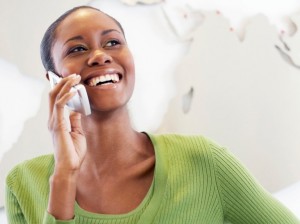 PERSONAL preference for an iPhone or Android smartphone could soon dictate the car choice of younger buyers, predicts Glass's, as new models become ever more closely integrated with mobile devices.
The publishers of the trade pricing bible say motor manufacturers are already working with Apple or Google on next-generation systems that will see smartphones, tablets and cars integrating much more closely, giving drivers greater access to information and apps such as music, e-mails and sat nav systems.
Rupert Pontin, head of valuations at Glass's, said: 'Smartphone and tablet technology is something that is already integral to the lives of younger car buyers in a way that is more rarely the case for older people.

'Car manufacturers know this and most are now working on a new wave of connectivity systems that will see your smartphone functions become a part of the dashboard display and functionality, offering not just calls but flexible, updatable app-based features such as mapping and Siri-style voice integration.
'Essentially, these integrated systems will augment and replace the same functions in today's cars.
'Several have chosen a partner for working in this arena and, predictably, have chosen to go with either Apple's CarPlay or Google's Android Auto. However, these two are unlikely to be cross-compatible and here is where the problem lies.
'There are difficult decisions for car manufacturers to take over the next few years. Backing the wrong horse could see their models become not just less attractive to a growing group of buyers but also see their residual values hit.

'Unless compromises are made over the operating systems being installed in vehicles to encourage something approaching universal compatibility, some manufacturers and owners will inevitably lose out.'
MORE: Toyota team swap cars for bikes in aid of Comic Relief
MORE: We're after a sales increase of 20 per cent this year, say Mazda
MORE: Vines enters fifth two-year contract with Accident Exchange