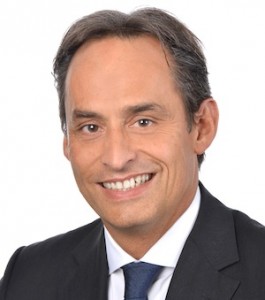 AUDI UK has appointed Andre Konsbruck as its new brand director.
Labelled as one of the German brand's most experienced experts in overseas markets, Konsbruck will leave his current position in executive directorship, in which he was responsible for sales performance in over 40 countries.
On taking up his new position, Konsbruck will replace Martin Sander on October 1, 2013. Sander will take on the role of senior director of sales America based at the company's headquarters in Ingolstadt, Germany.

Konsbruck, 45, began his Audi career 21 years ago in 1992 and since 2005 has held the role of executive director for the overseas region, based at the brand's headquarters in Ingolstadt, Germany, where he reported to the board member for sales and marketing.
Konsbruck said: 'The UK already ranks as the fourth largest market worldwide for Audi, and its sales are still rising. As our range expands, and our brand image continues to strengthen, I really look forward to continuing the excellent work undertaken by Martin in collaboration with our Audi partners to realise our ambition of premium sector leadership in the UK.'
Taking responsibility of senior director of sales America, Sander added: 'It has been a great privilege to lead Audi UK through one of the most exciting and successful periods in its development, and I am very proud of the achievements we have delivered as a team.
'At the same time I am looking forward to the challenges of the new role and the opportunity to make an even bigger contribution to Audi on our way to becoming the leading premium brand worldwide.'