Here's your news, business and motoring round-up for Sunday, August 9
Shops and pubs could close ahead of schools
Boris Johnson has spoken of 'a moral duty' to get all children back in class amid indications he would force pubs, restaurants and shops to close ahead of schools in the event of severe coronavirus flare-ups.
But schools minister Nick Gibb said this week that the government cannot 'decree' that classroom education would be prioritised, instead saying decisions would be made by local health chiefs.

However, a No 10 source said on Saturday that the prime minister's expectation is that schools would be the last sector to close, with firms being shut first in the event of severe local lockdowns.
People urged to use less water
South East Water has urged customers to put away their hose pipes, garden sprinklers and garden water toys after a spike in demand during the hot weather.
Despite producing an extra 150m litres of drinking water a day, the company saw a rise in demand on Friday which outstripped the amount that could be pumped through the network.

The spike in the amount of water consumed by Kent and Sussex residents, and visitors on their staycations, had put a strain on the network, with some people having no water at all.
More than 500 migrants cross English Channel to Britain
More than 500 migrants have crossed the English Channel to the UK in just three days.
A total of 151 migrants reached the UK via small boats on Saturday, the Home Office confirmed, prompting an hours-long search and rescue operation by the Border Force.
The Home Office has now made a formal request for support from the Royal Navy to deal with migrants attempting to cross the English Channel in small boats.
Pubs are perfect storm for spreading coronavirus
Pubs create the 'perfect storm' for spreading coronavirus and carry more risk than planes, according to academics.
Punters drinking together in an indoor pub are potentially subjecting themselves to a build-up of infected droplets caused by poor ventilation and people having continuous conversations, often speaking more loudly to be heard over the din of a noisy bar, the experts warn.
The comments come after households mixing in pubs and homes was blamed for a rise in Covid-19 cases in Preston, resulting in it being the latest area to have lockdown restrictions reimposed.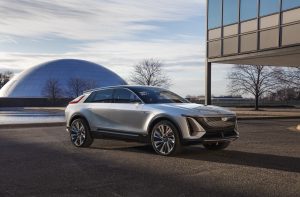 Cadillac reveals first electric car
American luxury brand Cadillac has revealed a concept of its first production electric car – and it's an SUV.
Called Lyric, the electric SUV will arrive in 2022 and be available in two-wheel drive and performance four-wheel drive versions. An electric driving range of 300 miles is quoted under the US's EPA testing regime; it could be longer under the WLTP procedure.
There's no word whether Cadillac will revive plans to create another UK dealer network or whether the Lyric would feature in a UK model range.
Brazil reaches 100,000 deaths from Covid-19
Brazil has surpassed a grim milestone of 100,000 deaths from Covid-19, with the country showing no signs of crushing the disease five months after its first reported case.
The nation of 210m people has been reporting an average of more than 1,000 daily deaths from the pandemic since late May, and reported 905 more in the 24 hours to Saturday night, edging its toll into six figures.
The health ministry said there had been a total of 3,012,412 confirmed infections, while Brazil's death toll sits second only to the United States. Experts believe the high death count is due to insufficient testing.
Emergency funding for buses and trams extended
Emergency Covid-19 funding for bus and tram operators in England is being extended ahead of expected increases in demand next month, the government has announced.
Some £218.4m will be available for bus services over the coming eight weeks followed by investment worth up to £27.3m per week, while tram services have access to £37.4m of government investment over the next 12 weeks.
Bus networks are running more than 80 per cent of normal services – but weekday demand outside London is only around 37 per cent of pre-pandemic levels. The latest round of funding will support services in September when schools are set to fully reopen and brings the total support during the pandemic for bus and tram networks in England to at least £700m.
And looking at the weather…
Today
A largely dry day for most in the UK with sunny spells increasing this afternoon, reports BBC Weather, however there could be the odd shower in central regions. Especially hot in south-east England.
Tonight
Dry for most but a chance of sharp showers in south-west England and Wales moving into northern England. A muggy night in the south-east.
Monday
Sharp showers that turn thundery for some areas in western England and Wales, while sunny spells are expected elsewhere in the UK. Hot temperatures will remain in the south-east of England.