CAR DEALER Magazine's charity rally Bangers4BEN kicks off tomorrow with 40 teams from across the motor trade heading to Turin.
Our most popular rally yet sold out months ago and now final preparations are being made by teams up and down the country ahead of meeting on the start line in Dover tomorrow.
The four-day event will see teams – including two from Car Dealer Magazine – head to the Fiat factory in Turin on our Italian Job-themed adventure. On the way we'll be taking in Lake Como and the awesome Stelvio Pass.

You can follow our exploits every day of the rally here, while updates from our teams will be posted on the Bangers4Ben Twitter feed. Also follow @CarDealerMag and @CarDealerEd for the latest on the trip.
All the cars taking part will be sold in aid of BEN at the end of the event, while many of the teams are also raising money for the charity in advance.
Here's what some of the teams taking part have been getting up to…
1. Orange is the new black…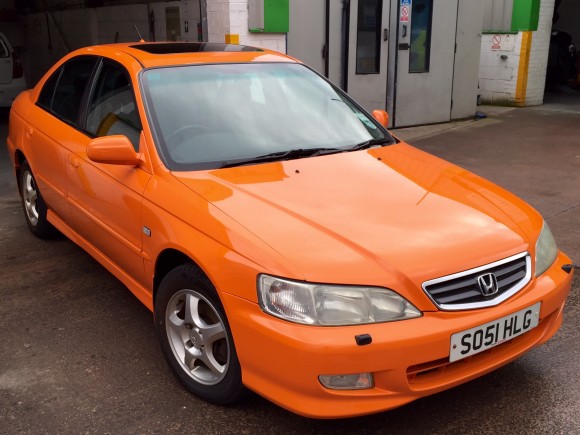 Well, at least it is if some of the pictures we've seen of entrants' cars is anything to go by. This is the Codeweavers car, driven by Shaun and Charlotte. They've promised us they're adding Dukes of Hazzard decals to the car today. Nothing like a bit of last-minute sticker action to get you in the mood for a trip to Italy.

2. Wack to the future

This Wacky Races entry comes courtesy of Glenn Miller, of Glenn Miller Garage, Newbury, and Rachel White, from HC Cargo, Nottingham. They'll be dressed as Dick Dastardly and Penelope Pitstop and have so far raised an impressive £611 for Ben. Nice work.
3. Spray tan special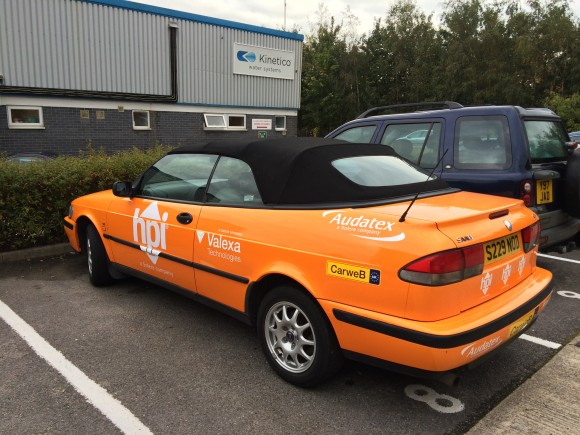 HPI has also gone down the orange route with its Essex Spray Tan special. The team – comprising Darren Greenyer and Phil Peace – are aiming to raise £1,000 on top of the amount their super Saab will make at auction.
4. Celica and sexy

Autobar Bosch has entered this sleek Celica – and is continuing the now-popular Wacky Races theme. David Croan and Gareth Cambell will be at the helm as they attempt to raise £1,000 for BEN in the process.
 5. True gents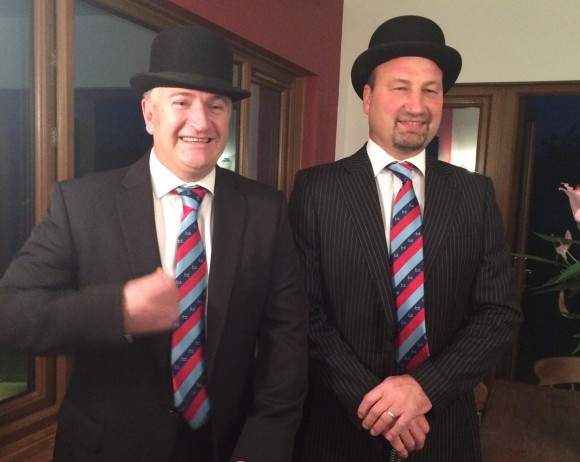 Fourmative and MKM Agricultural pairing Colin Gleghorn and Mark Deacon will be hanging their suit jackets in the back of a BMW 5 Series like two travelling salesmen as they tackle the trip. They're hoping to raise £250 on top of the price their Beemer makes at auction. And with those suits, possibly trying to flog all the other entrants insurance too…
6. Slippery characters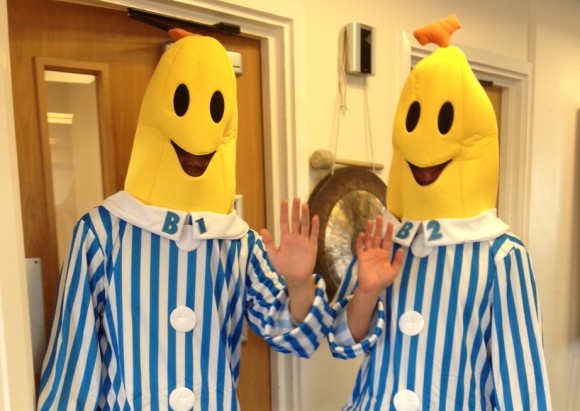 InAutomotive duo Alex Wall and Kieran Bamber will be trying to give their fellow #b4b14 participants the slip (see what I did there?) in their Bananas in Pyjamas-themed Astra. We're just hoping they can see where they're going in what can only be described as The Most Awesome Fancy Dress Ever.
 7. Hanging around

The Marshall Jaguar Lincoln team sent in this precarious picture of their LS400 1997 V8 (that's going to hurt the fuel card) hanging over a cliff. We were seriously worried and had to ask if they escaped unscathed. If, like us, you didn't realise Clint Johnson and Richard Nicholson had Photoshopped the picture, they assure me this picture was NOT real. Hard to believe, I know…
8. The race is long…

John Miskin and Nick Allen have dubbed themselves 'Bridger's Boys' so apparently that means the rest us have to drum them down to breakfast each morning with metal cups on the banisters… They're representing Sportiff Group and have already raised £815 for BEN.
9. In for a penny…
Paintseal Europe's duo Darren Johnson and John McLellan-Grant will be trying desperately to keep themselves awake as they drive the 'thrilling' Toyota that they bought for just £1. We're not sure what string they pulled with dealer Gordon Lamb, but we're impressed with their steed and the potential it has to raise a decent wedge for BEN.
10. The Italian BMW
Shed 7 from Your Best Car is nearly ready for its Italian Trip. Just needs the petrol tanker behind… pic.twitter.com/Yb6UxbRJUo

— Your Best Car (@Your_Best_Car) October 8, 2014 
11. Father-and-son Jag duo
@Bangers4BEN @Micromarketeer Our car is nearly ready for the trip!! #b4b14 pic.twitter.com/2mC6QJdYGd

— Nick Evans (@nikevans2206) October 8, 2014
12. Fur the hell of it…
#b4b14 @JRRBatchelor think we are ready 🙂 pic.twitter.com/NI2iQ2n97z

— Will Blackshaw (@willyblackshaw) September 3, 2014
13. Hello, is that the AA? Yes, well we're currently…
@Bangers4BEN – new brakes all round (dodgy 800 mile collection w/o any brakes!), carburettor work next, then wrap ! pic.twitter.com/AUisQDc0vT

— Alistair Jeff (@alistair777) September 6, 2014
Car Dealer will be reporting live from the #B4b14 Bangers4BEN trip every day so check back over the weekend for updates on the adventure. A full feature will appear in Issue 81 of Car Dealer Magazine out in mid-November.