For the Big Bird team, Bangers4BEN 2015 began with a pitch-black drive to a hotel near the Silverstone racetrack.
We had perhaps got a tiny bit carried away perfecting our feathery friend, and whilst the late departure meant that no-one could marvel at our masterpiece, it certainly gave us a chance to test out the Cinquecento's (slightly less than adequate) headlights.
It was only when we were speeding along the M27 that we realised we had a problem – a number of our carefully laid feathers had come loose.

The only possible solution was to grab the offending feathers and shut them in the window, a temporary fix which eventually saw the whole strip torn off when we opened the door.
As it turned out, our few ruffled feathers were the least of anyone's problems.
On the midnight approach to Silverstone, we spotted a commotion at the side of the road. Unbeknownst to us, it was a fallen comrade – the only three-wheeler to have entered B4b15, and unfortunately the only one to have retired before the trip began.
It was not until the teams and their bangers gathered at the famous track early the next morning that the news of the (un-)reliant robin spread. But, in true Bangers4BEN spirit, the team had procured a rental car to continue the trip with, whilst still dressed as Batman and Robin.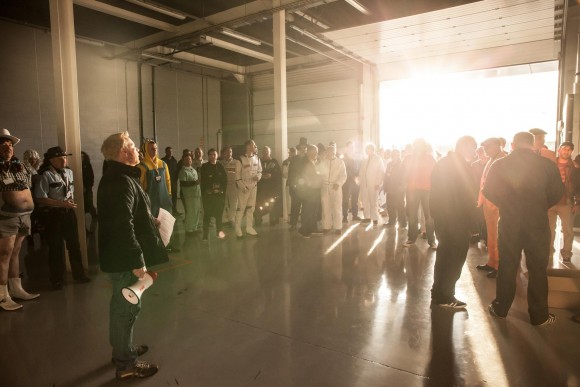 Never had such a motley crew been seen at Silverstone, nor on the M1 as we made our way to Dover.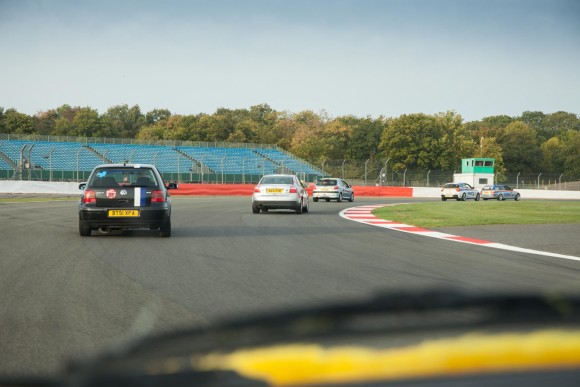 After a pause and a pose with the border police, we were off on the ferry to Calais.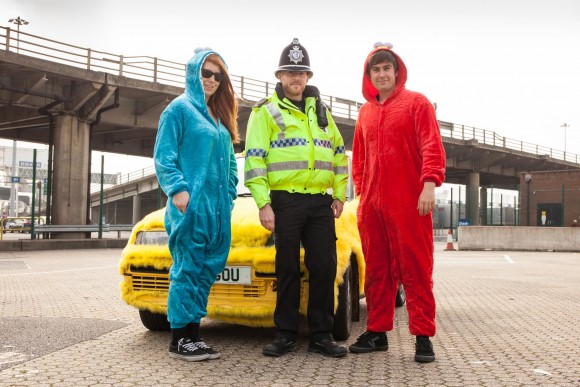 From Calais we headed towards Lille, and from Lille to Namur, our destination for the evening.
Along the route, we passed motorists waving and filming us. Apparently feathered cars aren't very common on the continent.
With over 326 miles and almost 11 hours of travelling under our belt, we finally arrived at the hotel, in convoy with highly convincing DeLorean.
The majority of the bangers were already there, with the teams sharing anecdotes and photographs from the day.
Dinner came in the form of local cuisine and Belgian beers, after which the teams began to turn in.
Bring on day two.