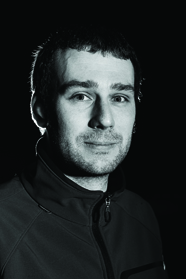 FOR those regular readers of this monthly diatribe, there is a danger that this is starting to look like a one-man crusade against a multi-national car corporation.
So, for fear of sounding a little repetitive, I promise not to mention the firm – which sounds like a stop on the Victoria Line – by actual name, so bear with me as the metaphors may get a little stretched.
You probably couldn't fail to notice this month that the aforementioned car company (or not, as the case may be) has canned its Lifetime Warranty. Launched with a huge fanfare back in August 2010, the move, billed 'the biggest thing the industry has ever seen' by the former MD, has been axed. Unceremoniously chopped from covering the first owner for the 'lifetime' of the car, which really meant the first 100,000 miles, to a rather standard three years, 60,000-mile cover.

The reasons cited by the car firm that's regularly outsold by Ford were that more buyers now purchase on three-year PCP deals meaning owners rarely hold on to their cars beyond that. Sounds like baloney to me; for a start if they're only keeping the cars three years and the warranty is not transferable, where's the problem?
Delving into the archives of Car Dealer and the finance pages within, the Finance and Leasing Association reported in the summer of 2010 (the summer the Lifetime deal was launched) that 57 per cent of cars were bought on PCP. The warranty-killing car company's own press release about the demise of their cover said that figure is now 65 per cent.
So a change of just nine per cent led to it wielding the axe? I don't think so…
The majority of buyers keep their cars for three years – whether they're on PCP or not – so citing this as a reason for giving it the chop sounds like pretty poor PR spin to me. The press release went on to claim a $4bn investment in power trains and 'state-of-the-art products' meant it 'no longer makes business sense to invest in 100,000-mile warranty cover'. If you can make any sense of that then you've got a PHD in nonsense too. If a car company has invested more money in making products more reliable, then surely extending a warranty to unlimited mileage instead of 100k miles would have sent out the right message? Or making it transferable to the second owners, like rival car firms?

In a straw poll I asked followers on Twitter what the decision by the car-company-that-made-a-car-that-Clarkson-refused-to-test to revert to the lesser warranty said to them. I was deluged with comments, not one of them positive. One said: '[It says] that they have no confidence in their product and warranty repairs must have proved what we suspected – they don't last.' Another added: 'It says that my next company car probably won't be a V*******.' While another said it sounded like 'the marketing team hadn't spoken to dealers before they decided to launch their campaign'. I won't twist the knife by publishing any more, but needless to say it made for grim reading.
Lack of confidence
You see this is the problem. No matter how hard you try to spin it, an announcement to reduce a warranty can say little more to consumers than a lack of confidence in your product. It's either that, or an admission you haven't got the cash to cover claims. Whichever it is, both are pretty grim. Especially if you're telling owners, in the same week, to categorically NOT drive their cars because of a worrying steering fault. Doesn't look good, does it?
When the news broke that the Bedfordshire-based car seller was making a hefty retreat from the top of the warranty pile, a provider of aftermarket cover issued a statement claiming the news could lead to a 'domino effect' of other manufacturers making an 'exodus' from long-term warranties. I very much doubt that's the case, though.
I had a quick chat to the new leaders of warranty cover in the UK, Kia, and asked them if they had any plans to reduce their offering.
After the laughs subsided a spokeswoman said: 'We've made a big deal about hammering home our seven-year warranty. If we reduced it now it would give people the wrong impression – it would say we haven't got trust in our cars, which we have. Everyone would deem it as a negative – there's simply no way to spin it as a positive.'
Sort of says it all, doesn't it? If you're a dealer representing the brand that loves to hate us, I'd love to know what you're saying to customers to spin this. What do you say to a customer who walks in, interested in your soon-to-be-launched super mini, and asks: 'Why have you reduced your warranty to three years?'
Is there a way of turning that into a positive? Perhaps the top brass in Luton are up for explaining. There's a double-page spread in the next issue with their name on it if they want to. I'm not holding my breath that I'll get a call…