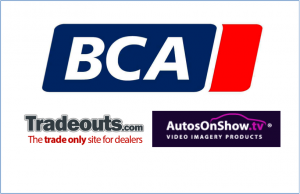 AUCTION and remarking firm BCA has acquired AutosOnShow and Tradeouts.
BCA says the acquisition of the video services company will boost its digital strategy and value-added services.
AutosOnShow – which already powers BCA's Video Appraisal service – has recently launched a new inspection tool and a picture repurposing service. This is on top of a large portfolio of products that serve major dealer groups, OEMs and remarking firms.

Cardiff-based AutosOnShow was set up in 2010 by Adam and Rachel Price and won a Car Dealer Power award in 2013. The company will continue to serve and grow its customer portfolio while leveraging its video technology across BCA's customer base.
BCA chief executive Jon Olsen said: 'AutosOnShow is a natural fit within BCA's broad suite of remarketing services and gives us scope to further enhance the range of digital services we offer our customer base.'
AutosOnShow MD Adam Price said: 'Our strength as our company is our dedication to technical innovation and by joining the BCA family it means our technical abilities are now combined with BCA's global scale and commercial operations.  It is a powerful and compelling synergy.'
BCA's acquisition trail doesn't stop there for it has also acquired Tradeouts – the trade-only website for car dealers.

BCA says the acquisition will help it serve more customers in the used car sector.
Founded in 2012 by David Brown, Tradeouts is based in Daventry and more than 4,500 dealers use the website.
Olsen said: 'BCA is continually developing its roadmap of innovative digital solutions to offer premium services to both our vendor customers and our buying customers to improve their overall experience.'