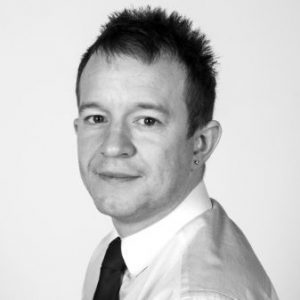 WITH the football season upon us again, I thought it would be good to talk about preparations.
During the close season, I've seen my team sack our experienced manager and watch him go on and sign a contract to manage Newcastle United in the Premier League. Not a great start.
Then we hired a new head coach / manager, who has never managed a first team but has been the main coach at Paris Saint-Germain, Real Madrid, Chelsea and Fulham giving him a wealth of experience.

The fans were divided in their opinions, because the new man had no management experience but plenty of knowledge and experience in other areas.
Our board, however, carried on moving forward, signing seven players, all experienced and the majority of them full internationals. We even smashed our club transfer record to sign a winger.
Things were looking up. Not slowing down, the board has continued to move forward, with a whole new brand development campaign that even utilised hashtags and a personalised communication with an update from the CEO.
The final piece of the preparation jigsaw was a new and improved kit that looks much better than last year's.

Our fans have been won over and the team has now sold more season tickets than ever before in pre-season. The board must have been preparing for this opportunity well before the last season closed. This may seem a peculiar area to look at but preparation is a key area of business. In the motor trade we always need to prepare and plan.
Communication plans
Depending on how long you have been in the trade, you would have known that summer was going to be quiet, so hopefully you will have put plans in place to keep footfall and business up. I notice dealers have been holding events such as family weekends and barbecues.
Some car dealers have implemented finance promotions and price offers while others have added communication plans to past customers to help improve footfall. All of these are great to help stop the summer decline.
However, now it's time to start preparing the growth plans. In September we will see the launch of the 65 plate. Last year, the 64 plate was launched and new car registrations grew to a decade high.
According to figures released by the market research company GfK in June, consumer confidence was at its highest point in 15 years so I would predict another great September for UK car sales.
However, this growth is not just for new cars – the increase in new car registrations means that the used car market receives an influx of vehicles mainly through part-exchanges. Meanwhile, auction houses become filled with used cars of all ages and models and used car sales grow as well.
So the question is: What preparation and planning are you doing at present? Are you staffing up, looking for new talent, training your current employees, improving your communications, trying new media, updating your literature or targeting past customers?
Motor traders should treat this as an opportunity for growth and be thoroughly prepared.
Who is Ben Garside?
Ben is marketing manager for First Response Finance. Call him on 07817 518739 or email [email protected]
MORE: Acquisition sees Ancaster Nissan expand into Slough
MORE: Perrys adds seven outlets to its portfolio as it purchases GK Group
MORE: £2m investment by JCT600 will see Audi dealership transformed