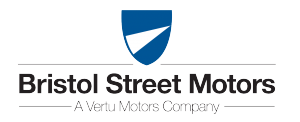 TOP dealer group Bristol Street Motors has released a video from this year's Paris Motor Show highlighting its ten favourite cars.
The event – one of the most important in the motoring calendar – opened on October 4 and runs until this coming Sunday, with more than 1.2 million visitors expected to have poured through the venue's doors to see the wide range of vehicles on display.
The event will have seen more than 100 new unveils, and Bristol Street Motors has narrowed this dizzying figure down to what it considers to be the ten stand-out cars, starting with the Jaguar XE, which is due to hit showrooms next May.

In a good example of being a pro-active dealer, the video makes its way to the fourth-generation Mazda MX5 via the Land Rover Discovery Sport, which was making its public debut, the Volkswagen XL Sport, the fourth-generation Corsa supermini, which was on the Opel stand as sister company to Vauxhall, Suzuki's new Vitara, the next-generation Ford Mondeo family hatchback, the long-awaited replacement for Volvo's XC90 luxury 4×4, an updated concept teaser of Honda's next generation of the Civic Type R, plus Nissan's Pulsar Nismo concept – a sportier version of the Pulsar family hatchback launched a month ago.
Watch the video below for the mouthwatering selection:
Bristol Street Motors was established nearly 100 years ago from a single retail dealership in Birmingham and has grown to become one of England's largest motor retailers. It was acquired in 2006 by Vertu Motors.
MORE: Bristol Street Motors supports Cheltenham Town FC

MORE: Major new dealership in Newcastle for Bristol Street Motors
MORE: Massive refurbishment celebrated at Bristol Street Motors Ford Hartlepool