BUGATTI has opened a new luxury showroom in Monte Carlo – the third of its kind.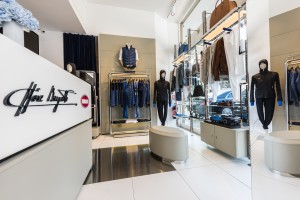 The showroom, located on the ground floor of the Fairmont Hotel at the heart of Monaco, is supplemented by Bugatti's first lifestyle boutique in Monaco.
Following Bugatti Tokyo and Munich, Monte Carlo is the third Bugatti dealership in the world to house a car showroom and lifestyle boutique under one roof.

Bugatti's sales partner the Monaco Luxury Group, based on Cote d'Azur, has been an official Bugatti dealer since October 2013.
Bugatti has a portfolio of 32 dealers in 17 countries and the Monaco Luxury Group, founded in 1959, has extensive experience in the sale of luxury vehicles in Europe.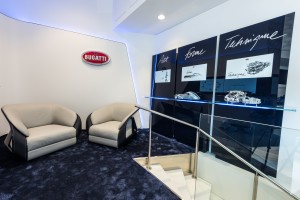 Dr. Stefan Brungs, member of the board of management of Bugatti Automobiles, said: 'Monaco is inseparably linked with the brand history of Bugatti  – Louis Chiron, who gave his name to our new super sports car, was born here and became a legend when he won the Monaco Grand Prix in 1931.
'I am very pleased that we have now found an appropriate venue for our new showroom in the best location. May the Monaco Luxury Group continue here in Monte Carlo the sensational success achieved by Bugatti at the world premiere of the Chiron at the Geneva International Motor Show.'

Frédéric Duboc, MD of Bugatti Monte Carlo, added: 'The inauguration of the new showroom and the lifestyle boutique bears impressive witness to our extremely successful cooperation over the past few years. With considerable commitment, we will continue to enable our customers to experience the exclusive world of the Bugatti brand.'
MORE: CDX16: Carsnip to reveal 'The Future of Car Search'
MORE: Profit figures show UK dealers had their best ever month in March
MORE: Used car successes a highlight as revenue and profits climb at Cambria
On SuperUnleaded.com: Meet 'The Grand Tour', The Most Anticipated Motoring Show… In The World