ONE of the best-known names in the world of buying and selling cars, Mike Brewer, has launched an all-new website, aimed at enthusiasts, consumers and wannabe wheeler dealers.
Packed with features, car-related news and reviews, consumer advice and engaging vlog content from the cheeky chappie himself, the new site offers more than any of the traditional motoring sites, thanks to its carefully crafted mix of high-quality advice and entertaining, interactive video content.
Created in conjunction with the Baize Group, which owns the successful content and PR agencies Blackball Media and On Cue Communications, mikebrewermotoring.com aims to inform and entertain with stacks of petrolhead content.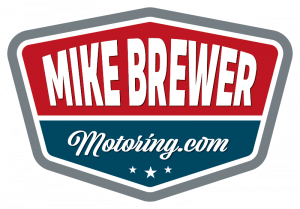 For those who want even more, the site also has an exclusive subscribers' area where, from as little as £2.49 a month, visitors can gain access to premium content from Mr Wheeler Dealer himself, including exclusive weekly videos, advance access to Mike Brewer Motoring events, and the chance to buy a half-price, signed copy of Mike Brewer's Ultimate Guide To Used Cars.
Oh, and you also get a mikebrewermotoring.com coffee mug!
'I've been wanting to do something like this for a while,' said Mike, whose own dealership business, Mike Brewer Motors, has branches in Sheffield and Luton.
'I've spent my life with cars and made an amazing career out of them, so it seems logical to have a place where I can share the benefit of my experience, my anecdotes and some of my car buying and selling advice with other like-minded petrolheads.'

James Baggott, CEO of the Baize Group, added: 'We've known Mike Brewer from when we first started out, as he was – naturally – magnetically drawn towards a title called Car Dealer.
'In that time, the world of publishing has changed beyond recognition, but Mike's easy charm, wise advice and ability to spot a deal from a mile off haven't altered.
'We're delighted to partner with him on this new venture, which we fully expect to fly off the virtual forecourt.'
Mike is well known to Car Dealer readers as the host of our annual Used Car Awards.
mikebrewermotoring.com is going live with a series of headline features that are bound to tease even the most committed of petrolheads.
MORE: Mike Brewer invests in online growth strategy
MORE: Mike Brewer becomes first celebrity ambassador for Ben
On WorkshopMagazine.co.uk: Geely Auto Group signs partnership agreement with Shell