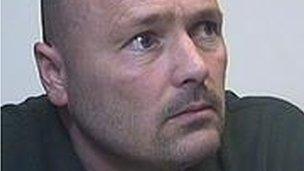 A USED car dealer from Dumfries has been sent to prison for three and a half years after using his business to launder £150,000 gained through criminal activity.
Michael Handley, 39, employed 'a sophisticated scam' to process the money at Lochthorn Car Sales in Locharbriggs between May 2003 and December 2006, the High Court in Glasgow was told.
At a previous hearing, where Handley admitted the offence, details had been revealed of his money-laundering operation. He ran his car sales business in three ways: the first as a legitimate business with accurate records kept; a second part with falsified records; and a third element run purely with cash and no records whatsoever.

The BBC reported that 'in some cases the person who had bought the car did not exist or the person knew nothing of the car and had never owned it'.
At the earlier hearing, the court was told that criminal property was used to buy cars for cash, with most of the vehicles – 76 in total – being bought at Central Car Auctions in Glasgow.
A number of other cars were bought from other sellers for cash, the BBC reported.
Sentencing had been adjourned for background reports, and according to the corporation's South Scotland website, Judge Lord Turnbull told Handley while sentencing him: 'This was a sophisticated scam using false accounting and you show no remorse, and when speaking to a social worker preparing a background report tried to downplay your involvement.'

It emerged that Handley, pictured, is also being pursued by HMRC for a £380,000 tax bill.
In mitigation, solicitor advocate Liam O'Donnell said Handley accepted that criminal property had been introduced into his business.
The three-and-a-half-year sentence handed down by Judge Lord Turnbull will run from the end of a six-year prison term Handley is currently serving for assault to injury and danger of life.