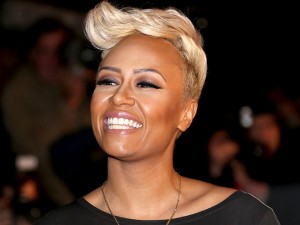 JAGUAR is again playing on its British heritage with a celebrity-fuelled campaign to promote its first move into the mid-size sports saloon segment with the Jaguar XE.
The campaign, dubbed FeelXE, aims to get across the 'exhilaration and excitement' of driving a Jaguar.
The car marque has enlisted British celebrities at the top of their game including Emeli Sande, Idris Elba and Stella McCartney to create their own projects in the run-up to the unveiling of the new car at the beginning of September.

This is not the first time Jaguar has played on its British roots in its marketing. For the launch of the F-Type earlier this year it ran a 'British villains' TV spot starring actors including Sir Ben Kingsley and Tom Hiddleston.
Jaguar hopes to use content to drive engagement and raise awareness of the fact it is entering this new category.
While it will be playing up the rational reasons to buy the car, such as its fuel efficiency and CO2 rating, the marketing campaign hopes to get across the emotional aspect of buying and driving a Jaguar.
The activity kicked off yesterday with Sande calling for consumers to help her create a song that she will perform at an event in London in September where Jaguar will first reveal the car.

Using the hashtag #feelXE people can share phrases, pictures, sounds or videos with Sande via Twitter, Facebook and Instagram that express what makes them feel exhilarated.
This will be followed by different activations by the other celebrities, with McCartney working with Jaguar's design director Ian Callum and Elba with his production company Green Door Pictures. The campaign will be supported by activity in dealerships, as well as experiential events designed to tease the new car.