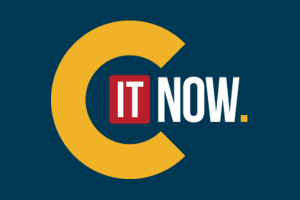 CitNOW's video support service has been adopted by three quarters of Volkswagen UK's retail network in  just eight weeks.
The integration of 'Volkswagen Video powered by CitNOW' reflects the Volkswagen brand's 'clicks, bricks and people' philosophy and its application of 'blended retailing' to connect the digital and physical retail worlds.
With the signing of the Motorline Volkswagen dealer group this week, CitNOW subscribers have topped 1,000 dealers for the first time.

After a successful trial of the CitNOW product last year, Volkswagen Video has now been rolled out across the whole network of 206 sites, with 143 sales departments already using the service and a further 10 having verbally committed. In addition, 96 Volkswagen workshops are currently also utilising the service.
In Volkswagen's most recent customer satisfaction ratings, 96 per cent of customers scored the brand highest for proactive communication, while every customer who received a CitNOW gave the company full marks.
Ian Plummer, Volkswagen UK's head of sales operations, said: 'With many changes taking place across the retail process, we're working to merge the ''bricks with the clicks'', making sure that we add the warmth and the human element to the customer journey. When customers move from the online world to the physical dealership environment, they want the transition to be seamless. Using video is a great way to merge the two environments.
CitNOW is the UK's largest provider of video support services to the automotive industry. Its system is simple for sales executives or technicians to use, with the average CitNOW taking less than 60 seconds to make.

CitNOW CEO, Alistair Horsburgh, said: 'The adoption of CitNOW by the Volkswagen network proves that this isn't just a service that benefits smaller businesses. The completely scalable nature of our product means that it can add value to every automotive dealer business, from small independents to the UK's best-known car brands.'