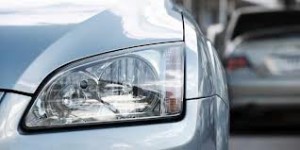 NEW tool means prices for all cars in stock can be monitored and set.
Glass's is set to launch its latest tool for car retailers — GlassAnalyser — which is a means to monitor and set asking prices of all advertised stock, enabling car retailers to benchmark against their local market and adjust prices when needs be to ensure quicker sales.
Chris Martin, product manager at Glass's, explains: 'GlassAnalyser allows car retailers easily to monitor the pricing of their stock, sending daily alerts if asking prices are too high or too low.

'Having a unique insight into the Glass's Spot Price of any vehicle on any given day gives car retailers a real competitive edge.
'It means they can respond quickly to market changes and price the cars on their forecourt in a way in which will attract attention from real buyers – which will ultimately mean quicker sales.
'Obviously, car retailers can do all this research themselves, but with GlassAnalyser it's available at the touch of a button, updated daily and highlights current and potential problem vehicles in seconds.'
GlassAnalyser also manages and monitors stock pricing policies across multiple sites, allowing franchised dealers a transparent view of how stock is being priced across full dealer groups.

Martin adds: 'With the launch of G2 and Radar last year, Glass's can offer real accuracy and insight into the industry.
'It's our aim to continue bringing products to market that really help our customers' businesses, and that's what GlassAnalyser is all about.
'It gives dealers intelligence as to what is going on in the market so they can adapt their businesses accordingly, make better decisions and improve their profitability.'
The many benefits that GlassAnalyser brings to dealers include:
• Easy monitoring of all advertised prices daily against the Glass's Spot Price and a dealer's KPIs. This lets managers take immediate action to sort out any problem vehicles and drive sales forward;
• Automatic alerts to allow a dealer to respond quickly when market changes affect the competitive position on any vehicle;
• Automatically finding all a dealer's advertised stock, which can be monitored via a simple interactive dashboard;
• Fine-tuning pricing on any car versus local competitors at any time by conducting a full Radar analysis of any car;
• Setting up and fine-tuning a dealer's own dynamic pricing policy across time on an inventory or per car basis to help drive sales;
• Managing and varying a dealer's policy price versus the Spot Price depending on how long a vehicle has been in stock;
• Sharing and monitoring best practices within a dealer's network using a common tool and common pricing policy, enabling each dealership to price in line with company policy;
• Exporting an overview of a dealer's stock's current performance so that the information can be shared internally.