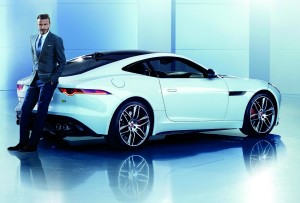 DAVID BECKHAM has joined Jaguar as a brand ambassador and will support significant forthcoming Jaguar product launches in China.
British sporting icon Beckham will feature in above-the-line marketing campaigns for the brand in one of its most significant international markets.
Bob Grace, Jaguar Land Rover China managing director, said:'We are absolutely thrilled that David will be an ambassador for Jaguar in China.

'David Beckham is a Briton whose achievements mean he has global popularity and he is someone who embodies contemporary British style and sophistication. He is a truly modern, British individual with a genuine passion for design, innovation, performance and driving.'
As part of a long-term partnership, former international footballer Beckham will star in a series of print adverts and TV commercials exclusively in China.
David said: 'It's an honour to support a brand with such an amazing heritage and I look forward to being part of Jaguar's exciting future in China.'