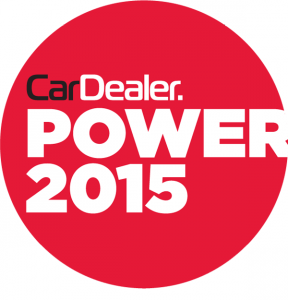 WOW, you've been busy. And a million, million thanks-yous….
We launched the Car Dealer Power awards in the current edition of the magazine, and we have been bowled over by the number of replies we have already received.
The awards aim to discover – and reward – the best manufacturers and suppliers, and we have already received an inboxful (is that a word??) of responses. And lots of them have comments from dealers about their choices, which is what we love.

In the magazine, I pleaded and begged with you all to email the form, and not send it by post. Why? Because some poor bugger would have to sit down and input all that info into the all-powerful CarDealer Awards Computer – and yes, that poor bugger would be me. So far, we have received just one that way (and because it's completely anonymous, I can't even name and shame you in public, and harangue you in private….)
So please log on here and complete the form. It's a case of more the merrier. The more entries we receive, the more confident we will be of making sure the winners really deserve their prizes.
There's a posh dinner and awards ceremony at the Spinnaker Tower in Portsmouth where the winners will be revealed. If you haven't been to the Spinnaker, it looks a lot like the one in Dubai, only instead of being home to the world's most lavish hotel, with butlers, chauffeur-driven Rollers for guests, and surrounded by exclusive shops, it looks out over Gosport and Portsmouth Dockyard. Not that the Dockyard isn't interesting – there's HMS Victory, made famous by Nelson, and the world's first iron-hulled, armoured warship, HMS Warrior, and EVERYTHING….
MORE: The entry form is here (again) in case you missed the link above…