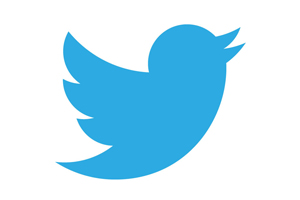 WE knew our list of the Most Influential Dealers on Twitter would generate a large amount of interest from the motor trade when we published it late last year, but even we were shocked by the level of attention it received.
Quite understandably, everyone loves a list and the Top 100 Most Influential is unique in the car industry.
Using the analytical tool Klout.com, we spent hours measuring just how much influence dealers have. Following the list's publication the first time round, virtually every dealer tweeted about their delight at being named in the top 100 – and a large number of people got in touch to ask us to consider them in the future.

Well, today brings an end to two weeks of hard work in producing the second list. Once again, the Car Dealer team has analysed the data to name the dealers who use Twitter in the most productive and engaging ways, re-analysing the last Top 100 and adding in a large number of new entries including many dealers who contacted us last time expressing their wish to be considered in future.
The results are once again really interesting. Massive dealer group Perrys jumped one place from the last poll to take the number one spot. Meanwhile, small independent trader Caroline Shield of Simon Shield Cars shook off strong competition and beat virtually every large UK dealer group to take second place. She was just two 'Klout points' behind Perrys and while she may have had the same 'Klout score' as Mercedes-Benz Retail Group, Shields took second place thanks to having a larger number of followers.
It's fascinating to note how this list differs from the first. While some dealers may have increased their 'Klout score' by one or two points, many dropped down the pecking order either due to increased competition or relatively minor advances in their follower count.
Either way, though – being ranked in the Top 100 no matter where you finished is a major triumph, so congratulations if you have made the list.

If you're reading this and you're not listed, please get into touch to be considered next time.