IT'S back! Yes, after intense planning at Car Dealer Towers for the wackiest – and arguably weirdest – event in the UK's motoring calendar, we're ridiculously excited to reveal the details for Bangers4BEN 2016. And it's going to be a full-on, fantastic Ferrari-thon!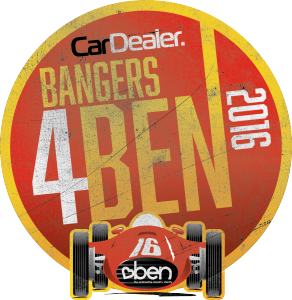 B4B15 proved to be a phenomenal success, raising nearly £56,000 for the automotive industry charity BEN and leaving our 50 teams longing for more. In fact, many of them pledged there and then to be among the first to sign up for the 2016 event.
Well, here's the chance to be in on the action! Organise your teams and prepare your sub-£750 bangers, because registration for October's four-day scenic road trip through France and Italy will be available to those attending the upcoming CDX16 – the UK's biggest automotive expo of its kind – which is being held at Silverstone on Tuesday, May 24 and is free to attend. And with only 50 slots available for B4B16, we predict it'll sell out there and then.

Don't believe us? Places were snapped up in record time last year, thanks to the growing reputation of Car Dealer Magazine's annual European extravaganza.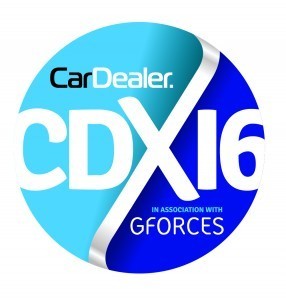 This year's event will follow a similar plan to the Ferrari-themed trip of 2011, covering many miles of Europe's best roads, with the ultimate goal of ending up at Ferrari's home town of Maranello in Italy. And this time we're also looking to arrange a personal tour of the Ferrari test track. How cool is that?
There's plenty of other cool stuff, too. In fact, it's a Ferrari fanatic's dream come true. And you'll be living that dream, because when we're in Italy we'll be staying at The Maranello Village – the only Ferrari-themed hotel on the planet – where we'll be dining on Ferrari food at one of the two Ferrari restaurants there.
We'll also be grabbing the opportunity to visit the newly renovated Ferrari Museum nearby, where as well as marvelling at the many exhibits you can try your hands – and feet – on the museum's pulse-quickening semi-professional Formula 1 simulators, giving you the next best thing to actually being in a Ferrari F1 single-seater on the Monza track – or Imola, Mugello, Nürburgring or Silverstone if you prefer.

A guided tour of the Ferrari test track will be the cherry on top of the Prancing Horse cake, after which our tired but exhilarated teams will begin the long drive home.
Notice we said 'goal' a bit earlier. That's because we realise that not all of the motors will necessarily make it there. But breaking down is arguably all part of the fun, and the AA support vans that we'll have on hand will ensure that no banger and nobody is left behind.
Once back home, as many of the bangers as possible will be auctioned off at BCA Blackbushe to raise even more much-needed money for BEN.
Here's the itinerary:
Day 1: Saturday 8th October – Dover to Colmar, France
Day 2: Sunday 9th October – Colmar to Maranello, Italy (aka Ferrari Heaven)
Day 3: Monday 10th October – Maranello to Strasbourg
Day 4: Tuesday 11th October – Strasbourg to Calais
Sound like your kind of road trip? Then make sure you sign up at CDX16 on Tuesday, May 24. Entry per team of two will cost £500, which includes all ferry crossings, accommodation, dinner and museum entry.
Sign up for your FREE CDX16 tickets here. 
It's going to be fully Ferrari-tastic for everyone on B4B16!
MORE: Key milestone reached as 1,000th delegate signs up for CDX16
MORE: CDX16: Pro stunt and racing driver confirmed as WITMI speaker
MORE: Now Google and Facebook join our amazing line-up of speakers at CDX16