THE 1,000th delegate has signed up for the must-attend automotive industry event this year – CDX16.
And lucky Nishad Panchal, of Charterhouse Garage in Godalming, Surrey, won our magnificent prize of a delicious giant Thorntons chocolate Easter egg in a competition we ran to find that milestone registration. All he had to do to register for the free event was click on our CDX16 link.
The garage has been established for some 30 years and Panchal said: 'It was a lovely surprise to find out I'd won! I'm really looking forward to the event and seeing what's out there and what other people are doing, what challenges other people have, and picking up tips for the business.'

Amy Duff, events and marketing co-ordinator at CDX16 organiser Blackball Media, which publishes Car Dealer Magazine, said: 'Congratulations to Mr Panchal for winning the chocolate egg in our competition. We're delighted for him and are sure that he'll enjoy it – just as we're sure that he'll thoroughly enjoy CDX16.
'The Expo will have so much going on throughout the day that will be of huge use to car dealers in increasing their business.'
CDX16 will be held on Tuesday, May 24 at Silverstone in Northamptonshire – and it's an event that you just won't want to miss!
Check out our video: 
What can I expect from CDX16?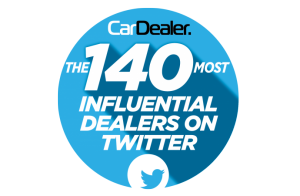 At CDX16, there will be 12 workshops for dealers to attend, with hints and tips on how to improve business in a number of areas, as well as keynote speeches and panel discussions with some of the biggest names in the motor trade on the Car Dealer Live stage. Speakers for the event are already confirmed as Twitter, Facebook, Google and Haymarket Automotive.

Car Dealer Magazine will also be announcing the winners of its acclaimed Twitter 140 Awards – with the gongs handed out by Twitter – while the much-enjoyed Women In The Motor Industry session is back with a stellar line-up of panellists.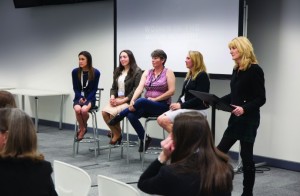 Can you really afford not to be there when your competitors will be?
Tickets to the event are FREE and can be booked by clicking here.
Key features of CDX16:
More than 100 motor trade suppliers, making it the biggest motor trade Expo in the UK
Even more workshops to help you learn new tricks
The 140 Most Influential Dealers on Twitter and Women In The Motor Industry breakout sessions
A variety of inspirational speeches from leading keynote speakers
The biggest names in the motor trade at manufacturer and dealer level on the Car Dealer Live stage
Networking opportunities at manufacturer dealer meetings
Haven't signed up for CDX16 yet? Why are you waiting? What have you got to lose? There's going to be so much there and it's FREE to attend! Get your tickets via this link – you'll also get all the latest information about CDX16 as we release it and you'll be ensuring that you're on the guest list for the must-not-miss automotive industry event of 2016.
MORE: CCKeys to demonstrate its latest key management systems at CDX16
MORE: Prestigious Autocar Awards to be held at CDX16
MORE: Now Google and Facebook join our amazing line-up of CDX16 speakers
On SuperUnleaded.com: Possibly The Cheapest Hurácan In The World – But There's A Catch!