THAT'S right, folks. Car Dealer Magazine's prestigious list of the industry's most influential dealers on Twitter has returned – and we'll be announcing this year's winners at CDX16 on May 24, 2016. 
You may have noticed that we've changed the name from Top 150 to Top 140. For those of you who are keen tweeters, working out why we've made the change will be pretty self-explanatory… How many characters can you fit in a single tweet?
Clever, right?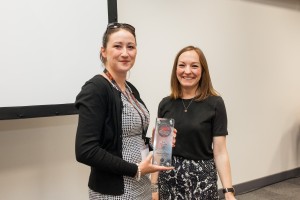 Since it was launched in 2013, the original list of the most influential dealers on Twitter has been highly anticipated by the motor trade, with many dealers lining up at our annual conference and expo to find out before anyone else where they were placed.
Last year, Georgina Parnell from Twitter UK (@parns) handed out the awards to our best-placed dealers and hosted a Q&A session with the delegates. We're thrilled to announce that Twitter will be returning to CDX in 2016, with Lucy McHenry (@lucymchenry), head of agency sales at the social media giant, handing over the glitzy trophy to the most inspiring tweeter in the trade over the past 12 months.
Prestige Diesels was the overall winner in 2015, climbing from second to the top spot with an impressive margin of four Klout points, which is how we judge where you stand in the running order.
We've already started making initial investigations into which dealers should be in our Top 140 and we'll be revealing the data at some point between now and May 24.

To make sure you're considered for the list you can tweet us @CarDealerMag or @CarDealerEd or email us on [email protected]
Remember, you need to be in it to win it. So, if you want to take home the Top 140 trophy, keep on tweeting and sign up to CDX16 today.
What is Klout?
We use Klout to measure how influential you are on the popular social media site. If you have the same score as someone else we then move on to how many followers you have. A Klout score is a number given between one and 100, which takes into consideration a user's interaction on Twitter to work out their overall influence – the higher the number, the more influential the user.
Last year's award winners
Most Influential Dealer 2015: Prestige Diesels (@PrestigeDiesels)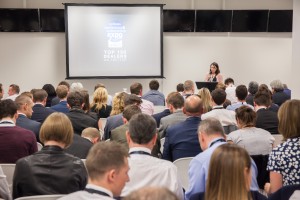 Most Influential Franchised Dealer 2015: Perrys (@perrysmotors)
Most Influential Independent Dealer 2015: Alexis Cassey, who runs the Prestige Diesels account
Best Follower Ratio 2015:  Captain Caralot (@CaptainCaralot), with more than 32,000 followers, despite following fewer than 500 Twitter accounts
Highest Climber 2015:  Greenhous (@greenhous), which climbed 62 places on our list
Tweeters' Tweeter of the Year 2015: Ridgeway Group (@ridgewaygroup)
Best Twitter Photo of the Conference: Ridgeway Group (@ridgewaygroup)
MORE: #CDX15: The Top 150 Most Influential Dealers on Twitter
MORE: Well-organised and well-attended: Codeweavers can't wait for CDX16
MORE: CDX16: Women In The Motor Industry session will be back – bigger and better!
MORE: Gemini Systems: Why we're looking forward to taking part in CDX16
On SuperUnleaded.com: A Grandad With A Heavy Right Foot? Nope, It's 'Pranking' Petter Solberg In Disguise