WITH excitement building ahead of CDX16 in May – the biggest automotive expo of its type, organised by Car Dealer Magazine – some of the exhibitors who will be there on the day have been telling us why they have decided to get involved.
We caught up with Martin MacIver, head of commercial at DMS specialists Gemini Systems, based in Lincolnshire.
Established in 1995, the company is dedicated to the production of class-leading software to all franchised and non-franchised car dealers and related motor trade businesses – and MacIver told us he was very much looking forward to the event, to be held at Silverstone on Tuesday, May 24.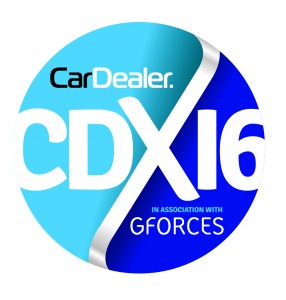 He told us: 'We believe CDX offers us a perfect additional opportunity to meet with existing and prospective customers in an informal and professional environment.
'We were involved last year and found the event extremely informative and relevant, but also complementary to our own strategic objectives.'
We asked MacIver what he was hoping to gain from being a part of CDX16 and he told us: 'We're aiming for increased exposure within the wider automotive industry as we continue our success with year-on-year business growth.
'We will be renewing our commitment to the event with a brand new display stand, incorporating latest product videos and presenting information about our forward plans.'

Gemini Systems will be joining dozens of other automotive industry suppliers at CDX16.
A total of 250 delegates have signed up for free places so far – and it's a figure that's growing all the time.
The retail motor Expo in the UK will have:
• More than 100 motor trade suppliers;
• Even more workshops to help you learn new tricks;
• A variety of inspirational speeches from leading keynote speakers;
• The biggest names in the motor trade at manufacturer and dealer level on the Car Dealer Stage;
• Networking opportunities at manufacturer dealer meetings.
MORE: Click here for your FREE CDX16 tickets
MORE: Government minister gives her backing to plans for CDX16
MORE: Headline sponsors GForces tell us why CDX16 will be bigger and better than ever
On SuperUnleaded.com: Ferrari 458 Spider falls victim to UK's weather, loses face