SUPERB levels of organisation, plus excellent levels of quality and professionalism throughout – just one of the verdicts delivered on last year's Car Dealer Magazine Conference.
Who had such high praise for our efforts? Well, the comments came from the team at Codeweavers, the finance technology specialists for the automotive industry. The company blew everyone away with their impressive stand at last year's event and have big plans for their presence this year.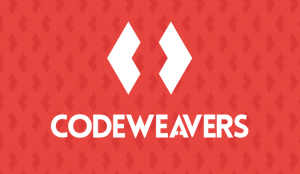 CDX16 will be held on Tuesday, May 24 at Silverstone in Northamptonshire. And after finding it so worthwhile last year, Codeweavers decided they had to take part again.

The company told us: 'CDX is a very well-known and highly-thought-of event in the motor industry with great attendance.
'Both suppliers and dealers across the UK attend, with fantastic workshops and a quality amount of time to network.
'Last year was our first year of having a stand at CDX and it was completely worthwhile. The amount of dealers and partners we were able to catch up with and how the event was run was superb.
'Not only was the event well-organised but the levels of quality and professionalism were second to none.

'​In the last few months, a lot of exciting things have happened at Codeweavers – from a management buyout, to expanding the team, to a rebrand. We would like to communicate and display these changes at CDX.'
Various members of Codeweavers' business development team will be attending CDX, including sales director Shaun Harris; newly recruited national sales manager Alan Cooper; and regional sales manager for Scotland David Stevenson.
CDX16 will feature:
More than 100 motor trade suppliers, making it the biggest motor trade expo in the UK
Even more workshops to help you learn new tricks
A variety of inspirational speeches from leading keynote speakers
The biggest names in the motor trade at manufacturer and dealer level on the Car Dealer Stage
Networking opportunities at manufacturer dealer meetings
If you register for your FREE tickets today you'll get all the latest information about CDX16 as we release it and ensure you're on the guest list for the must-not-miss event of 2016.
Can you really afford not to be there when your competitors will be?
MORE: WITMI session will be returning to CDX for 2016
MORE: Free registration is now open for CDX16
MORE: Government Minister gives her backing to CDX16
On SuperUnleaded.com:​ Is An F40 The Perfect Farm Vehicle? Looks Like It