CCKEYS, the key management experts, will showcase its latest products at CDX16. 
Established more than 25 years ago, the firm is a specialist in the development, manufacture and supply of quality key storage systems.
The company employs the latest developments in key storage and key management technology to produce high-quality, reliable and easy-to-operate systems. All are built to the very highest standards and are extremely popular in the motor trade.

CDX16 will be held on Tuesday, May 24 at Silverstone in Northamptonshire, and the company has decided to use the opportunity to showcase what it has to offer.
The firm told us: 'We are the industry-leading key management solution provider and we wish to demonstrate our Key Manager and Smartbox products to dealerships big and small at this year's event.'
The company added: 'Our aim is to make customers more aware of key management and security in the automotive industry.
'We are looking forward to meeting new and existing customers and showing them what we have to offer.'

Find out more about CDX by clicking on the links below…. it's an event you won't want to miss and there are now just eight weeks to go!
Check out our video: 
What can I expect from CDX16?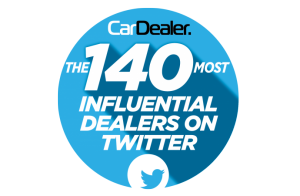 At CDX16, there will be 12 workshops for dealers to attend with hints and tips on how to improve business in a number of areas as well as keynote speeches and panel discussions with some of the biggest names in the motor trade on the Car Dealer Live stage. Speakers for the event are already confirmed as Twitter, Facebook, Google and Haymarket Automotive.
Car Dealer Magazine will also be announcing the winners of its acclaimed Twitter 140 Awards – with the gongs handed out by Twitter themselves – while the much-enjoyed Women In The Motor Industry (WITMI) session is back with a stellar line-up of panellists.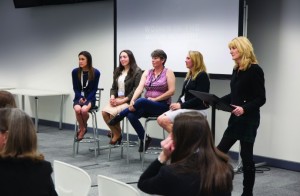 Can you really afford not to be there when your competitors will be?
Tickets to the event are FREE of charge and can be booked by clicking here.
Key features:
More than 100 motor trade suppliers, making it the biggest motor trade Expo in the UK
Even more workshops to help you learn new tricks
The Top 140 Most Influential Dealers on Twitter and Women In The
Motor Industry sessions
A variety of inspirational speeches from leading keynote speakers
The biggest names in the motor trade at manufacturer and dealer level on the Car Dealer Stage
Networking opportunities at manufacturer dealer meetings
If you register for your FREE tickets today you'll get all the latest information about CDX16 as we release it and ensure you're on the guest list for the must-not-miss event of 2016.
MORE: Prestigious Autocar Awards to be held at CDX16
MORE: CDX16: WITMI host announced as dozens sign up for special session
MORE: Now Google and Facebook join our amazing line-up of speakers at CDX16