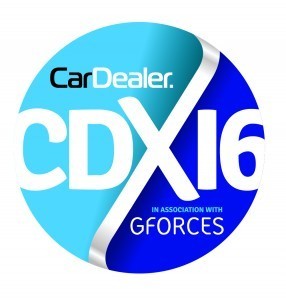 THIS year's Women in the Motor Industry breakout session will be hosted by Miriam González Durántez – the founder of the charity Inspiring Women.
The news follows the announcement that more than 70 guests have signed up to participate in the special session, which will take place at CDX16 – the largest automotive expo of its kind in the UK organised by Car Dealer Magazine and sponsored by GForces.
The Inspiring Women campaign involves more than 20,000 British women and was founded by González Durántez – the wife of former Liberal Democrat leader Nick Clegg – in October 2013.

During the last two years the campaign has brought female role models to more than 300,000 UK girls at state secondary schools.
News of González Durántez' involvement comes after we revealed details of the panellists at the session last week.
Joining professional stunt driver and event manager Annalese Ferrari and World Touring Car Championship host, Alexandra Legouix, on the panel of key speakers will be Julia Muir, MD of Gaia Innovation Ltd and founder of the UK Automotive 30% Club.
The club is a group of CEOs and MDs who are committed to closing the gender gap through a '30-by-30′ strategy, working to fill at least 30 per cent of key leadership positions with women by 2030.

Founder members of the club include Jeremy Thomson, Mazda UK MD; Paul Van Der Burgh, Toyota GB MD; Robert Forrester, CEO of Vertu; Nigel McMinn, MD of Lookers; and Paul Philpott, president of Kia UK.
Muir said: 'Miriam and I are both keen to collaborate on an Inspiring Women in Automotive programme of events, through which women from all levels of the automotive industry commit to giving at least one hour per year to meet girls and talk to them about life in automotive and their own careers.
'Car Dealer Magazine's WITMI session is one of many events we're keen to support and has proved to be a huge success in attracting women working across all sectors of the automotive industry to come along and have their say, participate in open discussions and generate ideas.'
Launched in 2015, the WITMI session sees four influential female speakers addressing women who work across all areas of the automotive and motorsport worlds, helping to inspire and encourage a new generation of talent and provide an open forum for those already working across the industry.
CDX16 is a must for anyone associated with the industry. More than 1,500 delegates attended the free event last year, but 2016 promises to be even bigger and better with scores of suppliers from across the automotive retail sector filling the expo halls, and another series of useful workshops.
Ahead of the event, why not have your say on social media? To start a new topic for discussion or list your ideas or potential discussion topics for the event, tweet us at @CarDealerMag or @1Sophie_W using the #WITMI and #CDX16 hashtags.
Alternatively, you can email session organiser Sophie Williamson-Stothert, Car Dealer Magazine's features editor: [email protected].
Check out our video: 
What can I expect from CDX16?
At CDX16, there will be 12 workshops for dealers to attend with hints and tips on how to improve business in a number of areas as well as keynote speeches and panel discussions with some of the biggest names in the motor trade on the Car Dealer Live stage. Speakers for the event are already confirmed as Twitter, Facebook, Google and Haymarket Automotive.
Car Dealer  Magazine will also be announcing the winners of its acclaimed Twitter 140 Awards – with the gongs handed out by Twitter themselves. Can you really afford not to be there when your competitors will be?
Tickets to the event are FREE of charge and can be booked by clicking here.
Key features:
More than 100 motor trade suppliers, making it the biggest motor trade Expo in the UK
Even more workshops to help you learn new tricks
The Top 140 Most Influential Dealers on Twitter and Women In The 
Motor Industry sessions
A variety of inspirational speeches from leading keynote speakers
The biggest names in the motor trade at manufacturer and dealer level on the Car Dealer Stage
Networking opportunities at manufacturer dealer meetings
If you register for your FREE tickets today you'll get all the latest information about CDX16 as we release it and ensure you're on the guest list for the must-not-miss event of 2016.
MORE: 500 and counting! Have YOU registered as a delegate for CDX16 yet?
MORE: CDX16: Pro stunt and racing driver confirmed as WITMI speaker
MORE: Now Google and Facebook join our amazing line-up of speakers at CDX16
On SuperUnleaded.com: Bernie Ecclestone Says He Wouldn't Pay To Watch F1