CAR DEALER Magazine's list of the industry's most influential dealers is returning for 2016 – and this year's best of the best will be announced at CDX16 on May 24, 2016.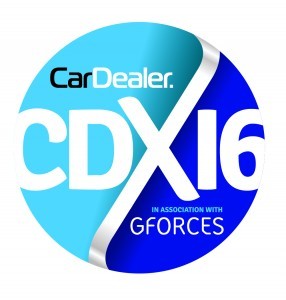 You could call it the Holy Grail of dealer tweeters (some probably won't) and, now in its fourth year, the Top 140 Most Influential Dealers on Twitter survey is designed to shine a spotlight on the dealers that are at the top of their game on social media.
Last year, Georgina Parnell (@parns) from Twitter UK handed out the awards to our best-placed dealers and hosted a Q&A session with the delegates.

Twitter will be returning to CDX in 2016, with Lucy McHenry (@lucymchenry), head of agency sales at the social media giant, handing over the glitzy trophy to the most inspiring tweeter in the trade over the past 12 months.
We caught up with McHenry who told us: 'The most successful brands have known for years, the importance of delivering the right message, to the right audience, at the right time.
'Twitter's formats and tools, combined with its live and open nature, makes Twitter the perfect platform for doing exactly this. Twitter is excited to be attending CDX16 this year, and we look forward to seeing you there.'
We've already started making initial investigations into which dealers should be in our Top 140 and we'll be revealing the data at some point between now and May 24.

To make sure you're considered for the list you can tweet us @CarDealerMag or @CarDealerEd or email us on [email protected]
Remember, you need to be in it to win it. So, if you want to take home the Top 140 trophy, keep on tweeting and sign up to CDX16 today.
Last year's award winners
Most Influential Dealer 2015: Prestige Diesels (@PrestigeDiesels)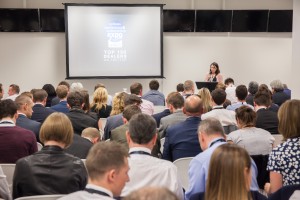 Most Influential Franchised Dealer 2015: Perrys (@perrysmotors) 
Most Influential Independent Dealer 2015: Alexis Cassey, who runs the Prestige Diesels account
Best Follower Ratio 2015:  Captain Caralot (@CaptainCaralot), with more than 32,000 followers, despite following fewer than 500 Twitter accounts
Highest Climber 2015: Greenhous (@greenhous), which climbed 62 places on our list
Tweeters' Tweeter of the Year 2015: Ridgeway Group (@ridgewaygroup)
Best Twitter Photo of the Conference: Ridgeway Group (@ridgewaygroup)
MORE: #CDX15: The Top 150 Most Influential Dealers on Twitter
MORE: Meeting the people that matter to us most: Bluesky Interactive on CDX16
MORE: CDX16: Women In The Motor Industry session will be back – bigger and better!
On SuperUnleaded.com: Cop Stops Speeding Biker, Takes Way Too Much Action