EXCITEMENT is building ahead of CDX16 – the biggest automotive Expo of its type, organised by Car Dealer Magazine – and we're keen to hear why exhibitors have decided to get involved. 
We caught up with Bluesky Interactive – the award-winning dealer digital marketing agency – to find out why CDX16 is the must-attend event of the year.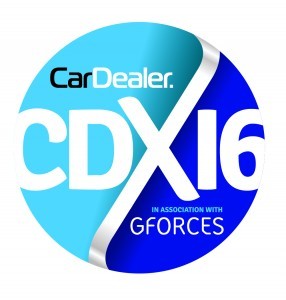 Established by MD Alan Crane in 2002, the company specialises in automotive web design and is now labelled one of the UK's leading full-service automotive digital agencies.

CDX16 will be held on Tuesday, May 24 at Silverstone in Northamptonshire, and after finding it so worthwhile last year, Bluesky Interactive has decided to take part again, claiming that CDX is the place to have 'really productive conversations with the people that matter to us most – real-life dealers'.
The company told us: 'We decided to get involved in CDX for the chance to actually chat face to face with car dealers. So much of our business is about understanding how dealerships work and where we can help dealers to expand their businesses, and the only way to figure this out is to talk to people who work at dealerships day in, day out.
'In addition, our strategy of always being flexible means that it's great to see what suppliers are in the marketplace and how we can work together to deliver exceptional partnerships that benefits our dealers.
'We attended CDX last year and found the buzz among dealers really exciting. We had some really productive conversations with the people that matter to us most: real-life dealers – whether that was us offering advice, discussing web strategy or just getting the latest industry gossip.'

The firm added: 'We're really looking forward to getting further insight into the dealer marketplace – things are really changing this year and we think the digital side of dealer marketing is going to transform over the next 12 months for many dealers. Relationships are at the heart of our business and that depends on understanding requirements and industry trends.
'We've got a few exciting websites going live between now and the event, so we're hoping to be able to showcase some really impressive designs. We're also planning some fun-but-useful treats to be able to hand out, so that dealers have something decent to take away with them. We're not allowed to tell you what they are yet, but suffice to say they're different to the standard notepad, pen and stress ball!'
CDX16 will feature:
More than 100 motor trade suppliers, making it the biggest motor trade Expo in the UK
Even more workshops to help you learn new tricks
The Top 140 Most Influential Dealers on Twitter and Women In The Motor Industry sessions
A variety of inspirational speeches from leading keynote speakers
The biggest names in the motor trade at manufacturer and dealer level on the Car Dealer Stage
Networking opportunities at manufacturer dealer meetings
If you register for your FREE tickets today you'll get all the latest information about CDX16 as we release it and ensure you're on the guest list for the must-not-miss event of 2016.
Can you really afford not to be there when your competitors will be?
MORE: Free registration is now open for CDX16
MORE: Well-organised and well-attended: Codeweavers can't wait for CDX16
MORE: CDX16: Women In The Motor Industry session will be back – bigger and better!
MORE: CDX16: The 140 most influential dealers on Twitter to be named
On SuperUnleaded.com: Watch This Mad Lamborghini vs Mustang Drift Battle – Then See How It Was Filmed!