THE Car Dealer team is delighted to announce that representatives of Facebook and Google will make keynote speeches at CDX this year, along with an already confirmed speaker from Twitter.
The three internet giants will be appearing at the event at Silverstone on May 24, with Jim Holder, editorial director at Haymarket Automotive, completing the amazing line-up of speakers on the day.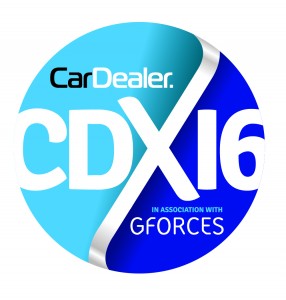 The annual event – organised by Car Dealer magazine and sponsored by GForces – is a must for anyone associated with the industry.

More than 1,500 delegates attended the free event last year, but 2016 promises to be even bigger and better with scores of suppliers from across the automotive retail sector filling the expo halls, and even more workshops.
James Baggott, founder and managing director of Blackball Media, publishers of Car Dealer magazine, said: 'We are delighted to have secured Facebook, Twitter and Google ­as keynote speakers for CDX16 – three of the biggest influences on the motor trade industry.
'Haymarket Automotive's editorial director, Jim Holder, will also be passing on his knowledge and experience of the industry from his perspective.
'CDX16 is a must for motor trade professionals. As well as a chance to network and explore new suppliers, delegates can also be inspired by informative workshops providing an insight into new ways of working. It's a one-off event of the year, which means it's even more important not to miss.'

For his part, Holder is in no doubt about the role dealers play in helping to make the UK's automotive industry a success.
'They are crucial for both the manufacturer and the customer,' he said. Ultimately, I think a lot of the buying is done on not just the product, but also how the dealership works.
'At the end of the day, the dealer network is a service industry. If dealers act with integrity, intelligence and knowledge it gives the customer more confidence to make one of the biggest purchases of their lives.
'I completely understand the value of CDX. I'm absolutely intrigued by the event because, never mind the dealers, I think it'll be an educational experience for me.'
CDX16 – the biggest retail motor expo in the country – will feature:
More than 100 motor trade suppliers.
Even more workshops to help motor trade professionals learn new tricks.
A variety of inspirational speeches from leading keynote speakers.
The biggest names in the motor trade at manufacturer and dealer level on the Car Dealer Stage.
Networking opportunities at manufacturer dealer meetings.
To book your free tickets or inquire about having a stand, click here.
MORE: Book your free tickets for CXD16 
MORE: Twitter talks Top 140 Most Influential Dealers at CDX16
MORE: CDX16: Women In The Motor Industry session will be back – bigger and better!
On SuperUnleaded.com: This Amateur Iron Man Lifts A MINI With His Home Made Exoskeleton