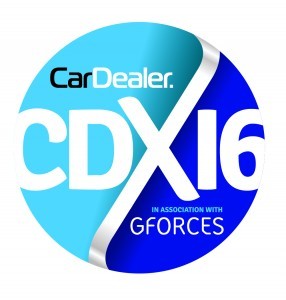 PROFESSIONAL stunt driver and event manager Annalese Ferrari will be taking part in the Women in the Motor Industry (#WITMI) session at Car Dealer Magazine's CDX event this year, along with World Touring Car Championship host, Alexandra Legouix. 
Hosted by ITV4's Louise Goodman, the 2015 WITMI session saw four influential female speakers addressing women who work across all areas of the automotive and motorsport worlds.
Just like last year, our guests will once again have the opportunity to question a line-up of influential women working in various sectors of the male-dominated motor industry, including World Touring Car Championship presenter Alexandra Legouix and precision stunt driver and event manager at RMA Track Days, Annalese Ferrari.

'I am looking forward to being involved with the WITMI session at CDX16 because despite many significant leaps forward for women in the automotive world, I still believe there are several barriers to break down and it's important that women can support each other in their industry,' she said.
'The automotive world might still be perceived as male dominated but I think it's important that we hear less of this statement and more about the recognition of the joint workforce – male and female – driving it forward.'
The annual event – organised by Car Dealer magazine and sponsored by GForces – is a must for anyone associated with the industry.
More than 1,500 delegates attended the free event last year,   but 2016 promises to be even bigger and better with scores of suppliers from across the automotive retail sector filling the expo halls, and even more workshops.

In the meantime, why not have your say on social media? To start a new topic for discussion or list your ideas or potential discussion topics for the event, tweet us at @CarDealerMag using the #WITMI and #CDX16 hashtags.
Alternatively, you can email session organiser Sophie Williamson-Stothert, Car Dealer Magazine's features editor: [email protected]
CDX16 – the biggest retail motor expo in the country – will also feature:
More than 100 motor trade suppliers.
Even more workshops to help motor trade professionals learn new tricks.
A variety of inspirational speeches from leading keynote speakers.
The biggest names in the motor trade at manufacturer and dealer level on the Car Dealer Stage.
Networking opportunities at manufacturer dealer meetings.
MORE: Sign up to CDX16 FREE today 
MORE: Now Google and Facebook join our amazing line-up of speakers at CDX16
MORE: Twitter talks to the Top 140 Most Influential Dealers at CDX16
On SuperUnleaded.com: Is An F40 The Perfect Farm Vehicle? Looks Like It