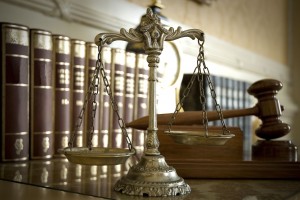 A FIRM found to be selling 'lethal' tyres has appeared in court – and a trading standards officer said the tyres being sold to unsuspecting motorists were 'some of the worst examples' he had ever seen.
Luke McKenzie, 50, was trading at Moss Tyres in the Springfield Garden Industrial Estate in Grantham, which sells new and part-worn tyres. Lincolnshire Trading Standards began keeping tabs on his operation following complaints and he appeared at Lincoln Crown Court charged with supplying and possessing unsafe, part-worn tyres.
He denied the charges, but the jury found him guilty of 15 counts of possessing and supplying dangerous products. He has been given a nine-month suspended sentence and fined £26,000.

Officers told the court they completed a test purchase and an expert confirmed the tyre was lethal, saying it was one of the worst examples he had ever seen.
Large numbers of tyres were seized and experts told the court many had serious defects which could have had 'life-threatening consequences'.
Andy Wright, principal trading standards officer, said: 'The fact the judge indicated he is considering a custodial sentence shows just how serious this is.
'Many of the tyres had serious defects and exhibited accident damage which undermined the basic structure of the tyres. This could have had life-threatening consequences for innocent consumers and their families.

'Unfortunately we don't have the power to stop the company from trading, but we have been investigating any fresh offences that may have been committed. This includes further covert test purchases from Moss Tyres while waiting for this case to be heard.
'I am extremely concerned by the reckless attitude to customer safety that seems to be shown by McKenzie.'
Trading Standards was supported in the case by TyreSafe and the National Tyre Distributors Association.
'This represents a clear message to tyre retailers across the UK,' said Stuart Jackson, chairman of TyreSafe. 'As an industry body committed to safety, and with members who make up a large proportion of the UK tyre industry, we are pleased to see motorists are being protected from illegal and sub-standard products that will endanger lives.'
Although the legal minimum for tyre tread depth in the UK is 1.6mm, part-worn tyres must have a minimum of 2mm tread depth across the whole of the tyre before it is considered legal to sell. The tyres must also be without cuts, lumps or any other damages that will compromise its structural integrity, as well as passing an inflation test.
MORE: Dealer leaves £10,000 in the back of a taxi – and gets it all back
MORE: Record figures from SMMT as March registrations almost top 500,000
MORE: Caterham Cars opens flagship new showroom
MORE: Online used car prices increase to three-year high
On superunleaded.com – Sheikh To Build Six-Storey Car Park For 114 Cars – In Battersea