IT'S one of the most significant weeks in the motoring calendar – and in advance of the 84th Geneva Motor Show, the world's leading journalists are currently inspecting the latest offerings from the world's car manufacturers.
Car Dealer editor James Batchelor is in Switzerland and will be bringing you all the latest news in the next edition of the magazine – but in the meantime, what is there to whet the appetites of dealers in the UK?
We take a look at what we think are five of the most important new cars that will be heading to UK showrooms in the coming months.

Citroën C1
First on our list is the new Citroën C1, billed as a fresh take on a popular model that has sold more than 760,000 examples worldwide since its launch in 2005.
It will be available in both three- and five-door versions, as well as a new open-top body style called Airscape.
Earlier versions have been compared unfavourably with rivals such as the Skoda Citigo and Volkswagen Up! so Citroën will be hoping to change all that with greater levels of comfort, easy handling, and enhanced technology.
The new C1 is certainly a cheerful-looking little character. It weighs just 840kg and with its new-generation petrol engines ranks among the best in class for fuel consumption.

New Ford Focus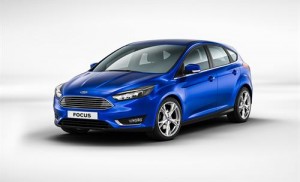 It's a car that has been a phenomenon for the Blue Oval, and Ford bosses are hoping the new version will 'blow people away' with its updated design and cockpit-like interior.
The upgraded powertrain line-up for Europe includes a new 1.5-litre EcoBoost petrol engine and a new 1.5-litre TDCi diesel engine. Fuel economy is improved by as much as 19 per cent over the current Focus. Also on offer will be a 99 g/km CO2 version of the 1.0-litre EcoBoost.
New Focus includes the European debut of SYNC 2, Ford's advanced in-car connectivity system that features high-resolution colour touchscreen and advanced voice control for easier access to audio, navigation, climate control and mobile phones. It'll be on sale from the second half of this year.
Toyota Aygo
Fun is the keyword for Toyota and the new version of its city car, Aygo.
Revealed today in Geneva, the Japanese manufacturer says it's another example of its commitment to build ever-better cars that catch the eye and are enjoyable to drive.
A distinctive and characterful design – dubbed J-Playful in reference to Japan's hip youth culture – and a wealth of customisation options will be provided when the car goes on sale in the summer.
Full details of the UK model range and prices will be announced later.
Peugeot 108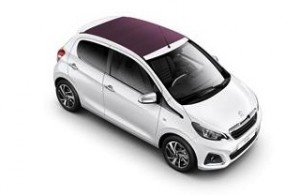 A successor to the hugely popular 107 – which has sold 800,000 units worldwide – the wraps are coming off the Peugeot 108 this week in Geneva.
Although the 108 is primarily a city car, Peugeot sees it as a key part of its move upmarket, so the cabin is a nice place to be. Features available include a seven-inch touchscreen, reversing camera, Peugeot's Open and Go system (keyless entry and starting), automatic air conditioning, heated electric mirrors and automatic lighting.
Customers can choose from eight body colours, two of which are exclusive to the model, and there are three fabric roof shades for the 108 TOP! Cabrio. Two-tone schemes, interior themes and a wide range of personalisation options are all available.
Audi TT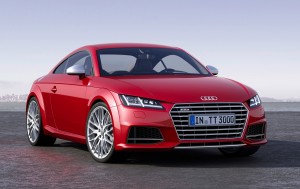 The word 'iconic' is much overused by car manufacturers and journalists alike, but few would argue with the Audi TT's claim to the i-word. The sports car that in 1998 emphatically defined the Audi design philosophy and paved the way for the brand's current success has been updated and comprehensively re-engineered for its third generation.
It is again characterised by innovation in construction, engine design and technological input, the latter being particularly evident in its new all-digital Audi virtual cockpit.
UK pricing has yet to be confirmed but UK Audi dealers can look forward to the first deliveries of the car later this year.