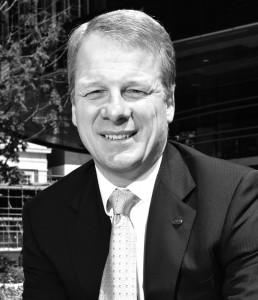 FORD is as committed to Britain as ever, according to the company's UK boss, Mark Ovenden. And that's despite a double jobs blow that affected workers in Essex and Hampshire last year, with the closure of a stamping and tooling plant in Dagenham and a Transit factory in Southampton.
In Dagenham, 750 employees either took voluntary redundancy, early retirement or were redeployed within the company, while more than 500 people were affected on the South Coast. Ovenden is quick to point out that the Blue Oval is still a major player in terms of providing employment in the UK, however.
He told Car Dealer at Paris: 'As part of a European plan, we had to take tough decisions with Southampton and Dagenham but we said two things.

'One, we said there would be no compulsory redundancies because we were very aware that the workforce had done absolutely nothing wrong. It was just the way the economics worked and we lived up to that promise.
'We also made it clear that Britain's role in One Ford would be in the design, engineering and manufacture of low-carbon technologies. That's the bit Ford in Britain brings to the global Ford party. About two thirds of Ford engines anywhere in the world were designed and engineered in Britain and about one third were manufactured in Britain too.
'In total we have got about 14,700 employees in Britain which makes us the second biggest automotive employer with the second biggest R&D expenditure. We're still hugely committed to Britain and as a market it's Ford's third largest in the world after China and America in terms of sales, so in every way Britain is still vitally important to us.'
MORE: Record-breaking financial year at Peoples Ford

MORE: Moray Callum: 'If it was up to me, I'd look to design the Capri'