NEW car sales were down for the second consecutive year in 2018, but Ford's Fiesta shows no signs of waning support at the top of the sales charts.
However, staples in the sales charts such as Vauxhall's Astra have felt the heat and been overtaken by crossovers.
The Fiesta topped the year-end Society of Motor Manufacturers and Trader (SMMT) data once again, selling 95,892 units. This is an increase of just over 1,300 units on the previous year, meaning the Ford was one of only two models to outsell itself compared to 2017 – the other being the Mercedes-Benz A Class, which ranked eighth with 44,904 sales.

With more than 30,000 fewer units sold, the Volkswagen Golf sits in second place on the year-end chart. The Vauxhall Corsa – this year, the sole representative of the PSA-owned firm in the top ten – is third, ahead of the Nissan Qashqai and Ford Focus. The top five cars are the only ones to break the 50,000-unit barrier in 2018.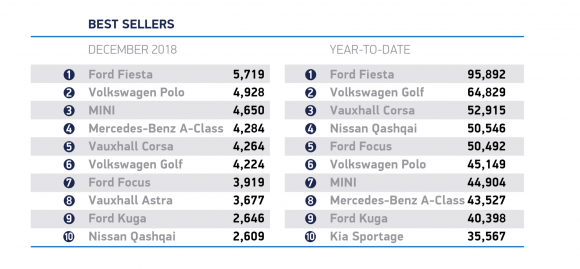 Volkswagen's Polo is sixth on the list with 45,149 sales, followed by the Mini, which shifted a total of 44,904 units. Two more crossovers round out the top ten after the aforementioned A-Class, the Ford Kuga and Kia Sportage.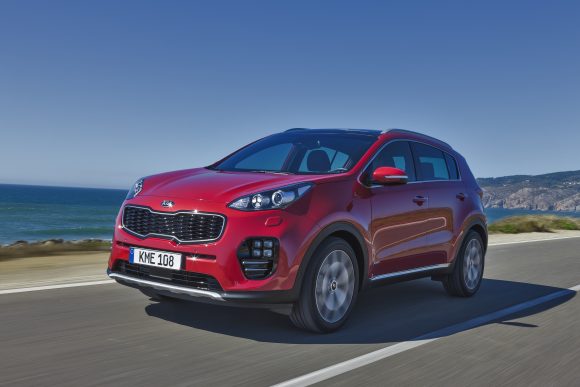 This could mark the beginning of a turning tide in the industry, with diesels plummeting, and 'soft-roaders' rising in prominence.
For Kia, the positioning of the Sportage marks the Korean brand's first time reaching the year-end top ten list in the 2010s.

MORE: New car registrations fall for second consecutive year
MORE: Vertu Motors buys Vans Direct in multi-million-pound deal