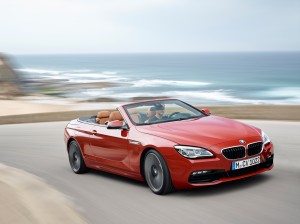 A FRAUDSTER pretending to be a business customer has targeted dealers in Manchester and Bolton. 
The bogus customer tried to buy 14 cars by claiming to be the managing director of a genuine company and using a fake driving licence.
The first attempted purchase took place between January 8 and January 16, when he tried to purchase seven Audis from a dealer in Bolton. On the day of delivery, though, representatives of the company realised paperwork supplied in connection with the deal had been forged.
The brazen fraudster used the same fake details the following week at a BMW dealership in Manchester. Again, he successfully placed an order but he was sussed out following checks with the business he claimed to run and the order was cancelled.
Detective Inspector Charlotte Cadden told the Manchester Evening News: 'Without question, these two incidents are linked. When efforts to obtain seven Audi vehicles were foiled, similar attempts were made with a BMW dealership.
'In both cases the offender used the same name and purported to be from the same business, which is a legitimate business based in Greater Manchester.'
She told the newspaper: 'Had either attempt been successful then the dealership in question would have lost tens of thousands of pounds. Thankfully due diligence has prevailed and they have prevented the offender getting hold of any cars.
'We will now be making enquiries to identify the person or persons involved but I want to highlight these offences so other car dealerships can be alert to them.
'Additionally, if any other organisation has experienced something similar I would encourage them to contact us.'
The police are now trying to trace the fraudster by studying the CCTV footage. If you have any information you can call police on 101, or Crimestoppers, anonymously, on 0800 555111.
MORE: Beware – more stealth speed cameras have gone live on M25
MORE: Advertising expert warns Russian hackers are targeting car dealers' PPC spend