CAR Dealer Magazine and Close Brothers Motor Finance have joined forces to put together an exciting new event for dealerships with a need for speed – and there's less than a week until the action kicks off!
The first race in the Car Dealer Go-Karting Challenge is set to take place in Leeds on Wednesday, October 24.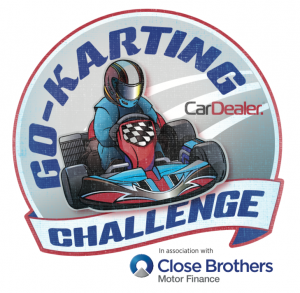 Dealerships will compete against each other in a 90-minute endurance race, with regional supremacy and the chance to compete in next year's national final on the line.

We can now reveal some of the dealerships who will be taking part in the inaugural round of the challenge: Pennine Autos of Wakefield; RS Car Sales, Cheshire; Lanarkshire Car Centre; Masters of Durham; and Cedar Specialist Cars, Nottinghamshire.
All events over the course of the challenge – which runs from now until next March – will take place at the superb indoor karting tracks operated by TeamSport Karting.
Twelve teams of four drivers will compete in each regional qualifier, and thanks to backing from Close Brothers Motor Finance, there are no entry fees.
The next round after the Leeds event will take place in Eastleigh, Hampshire, on November 21. In the new year, Basildon will play host to the third qualifier on January 23, and the last localised round will take place on February 20 in Bristol.

At each event, the top two teams in the 90-minute regional qualifiers – and a couple of other top-performing teams – will be awarded a slot in the grand final at Reading on March 28.
The winners of the final will have proved themselves to be the fastest kart racers on the forecourt.
Andy Entwistle, managing director of Blackball Media, the publishers of Car Dealer Magazine, said: 'Setting up the Car Dealer Go-Karting Challenge has been a dream of mine for a couple of years.
Brilliant fun
'Having Close Brothers Motor Finance on board has enabled it to become reality and it is a great name to be sponsoring this fantastic challenge.
'I know that this event is going to be brilliant fun, and will hopefully become one of the most anticipated challenges on our events calendar.'
Any dealership can apply to enter this spectacular free event by emailing us at this address: [email protected]. The names of teams will be drawn out of a hat at random for each regional qualifier. You will be informed if your entry has been successful.
Please note: Entries must be received by the end of the month prior to the one in which the race takes place. As such, it's too late to get involved in next week's event – sorry!
MORE: New and used cars 'almost neck and neck with buyers'
MORE: Brits not ready to buy autonomous cars, says Close Brothers Motor Finance
MORE: Close Brothers Motor Finance raises more than £30k for charity