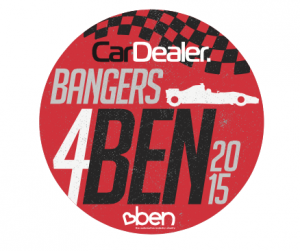 MORE THAN half the places for this year's Bangers4Ben have already been snapped up.
This year we have increased the number of places from 40 to 50 – and 27 cars have already been registered.
We're going F1 this year, with the opportunity to drive on Gand Prix tracks past and present at Silverstone, the Reims-Gueux circuit, the Nurburgring and Spa Francorchamps.

The list of companies supporting the event is:
Codeweavers
Fourmative Ltd
Blackshaws
Pinewood Technologies
Danes Autos Ltd
Sportif Group
Caralot Ltd
CitNow
RMIF
Your Best Car Ltd
Paintseal Europe Ltd
Cirencester Suzuki
Lawgistics Ltd
Carolines Cars
RTF Networks
Prestige Diesels
Manheim
Derek Fiske Organisation
G Forces (Perfect Placement)
Time Tees Cars
Wilding Motors
Winkleigh Car Sales
Moneybarn
Some companies will be sending more than one team – Manheim, for example, are great supporters of the event and have registered three cars!
The event gets under way on Saturday, October 10 at Silverstone and full details are available here.
And now the good news! We're keeping costs the same as last year, so it's a £500 entrance fee. This covers all your accommodation, ferry crossings, breakfast and evening meal. All you need to supply is the fuel and your refreshments on the road.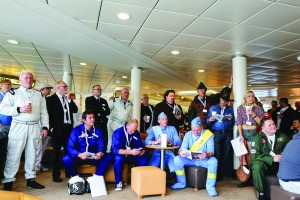 On top of this, of course, you will need to buy your car, which will be donated to Ben at the end of the event. The car cannot cost more than £750. Of course, we don't care what the car is worth, as long as the receipt shows you paid no more than £750 for it. However, let's try to keep to the spirit of the event. There is no fun in doing it in a 2007 Audi TT – where is the challenge, the do or die, or the 'will I or won't I make it' worries if you're in something too good? 
There will be prizes for the best themed car, the car that makes the most money for Ben, and the team that raises the most money through fundraising.

More details are available on the BEN website here. If you want to chat about the event, email Car Dealer's Andy Entwistle at [email protected] and we'll be in touch.
But hurry!
WHAT'S IN STORE? Type 'bangers' into the search bar at the top of this page, and see all the fun we had last year!