HYUNDAI has revealed a new solar roof system said to be capable of returning up to 60 per cent of a car's battery charge.
It will make its debut on the Sonata Hybrid – a car that isn't available in the UK or continental Europe – and will be rolled out across a number of cars from the South Korean firm.
Based on a structure of silicon solar panels on the roof, the system is said to be able to charge the car when it's parked or driving. Hyundai claims that drivers will be capable of an extra 808 miles annually of electric-only travel in a car with this technology.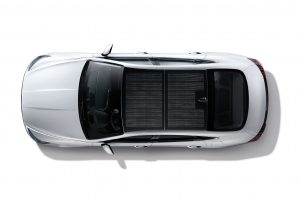 Heui Won Yang, Hyundai Motor Group senior vice-president and head of the Body Tech Unit, said: 'Solar roof technology is a good example of how Hyundai Motor is moving towards becoming a clean mobility provider.
'The technology allows our customers to actively tackle the emissions issue.'
He added: 'We are striving to further expand the application of the technology beyond eco-friendly vehicle line-ups to vehicles with an internal combustion engine.'
Although a first for Hyundai, solar roof charging isn't new to the industry. Toyota offers the technology on its Prius plug-in hybrid, while the low-volume Fisker Karma introduced a similar system in 2011.

MORE: Hyundai abandons plans for flagship showroom in London
MORE: Ashley Andrew announced as new Hyundai Motor UK managing director